Live Music's Return Prompts Connection and Responsibility
Nearly 20 months since the pandemic started in March 2020, eliminating virtually all large gatherings and events, live performances have finally begun to make their heavily anticipated comeback. In recent months, fans, musicians, and music industry tycoons alike have celebrated live music's revival, seemingly indicating the end of isolation's reign of terror.
In July, Live Nation's Ticketmaster reported having 1 of their most profitable months ever, and music festival ticket prices went up 10% from 2019 data, according to CNBC. Generally, it seems that music fans are more than eager to get back to the packed, energizing venues that had remained utterly lifeless since COVID's most infant days.
However, a full-scale return to live concerts is not quite as easy as scoring a ticket and making dinner plans, as the risk of the virus' spread has added an uncharted, fear-evoking element to live performances. With thousands of people packed in a condensed space, the risk of COVID spreading amongst attendees, performers, and staff is not to be overlooked.
Junior Lauren Koob attended Pitbull's concert with Iggy Azalea on September 26 at the Shoreline Amphitheater. While she reports feeling comfortable seeing live music, she was somewhat surprised at the conceivably lackadaisical effort of the venue to mandate COVID precautions. "When entering the concert, everyone was required to wear a mask or else they could not enter, but after we got in most people took off their mask… You didn't have to show proof of vaccination, but most people were prepared to. I feel comfortable seeing live music, but I think proof of vaccination should be required for entry or a negative test. For the last concert I went to, I was surprised that they did not require vax proof and I think they should have," said Koob.
Many other concert and festival venues have opted to require proof of vaccination or a recent negative COVID test, hoping to minimize the inevitable risk. For those excited to return to the joy of live music, adhering to such guidelines is a small price to pay for a sense of comfort and security.
English teacher and musician Tom Duffy said, "I think that we have to kind of get a little bit past our own comfort and realize that if we can make it more comfortable and make other people feel more safe, then we can have more people together. I just think that in any case, in any context, if we're actually trying to be less selfish, and more about others, [the safety measures are] good."
He added that while he doesn't necessarily enjoy wearing masks at large events like football games or concerts, he realizes "that there would have been people who maybe wouldn't have been able to go if everybody didn't wear the masks. I think it's the same with the vaccination, whether you're for or against it. In the end, if it makes more people feel safe, then I think it's something we do for others."
Personally, I have plans to attend an upcoming music festival, being my 1st live music experience since before the pandemic started. While I can't say I'm not a bit nervous about the risk and logistics of attending a crowded event while COVID continues to spread nationwide, vaccination requirements and mask recommendations have eased my worries thus far. More than anything, I find myself incredibly eager to experience the human connection that sharing music brings.
Koob said, "I am so excited for the return of live music; I love getting to see [my] favorite artists in-person and the feeling of music bringing people together." She also has upcoming plans to see TV Girl and Clairo in concert.
Duffy reiterated that the true objective of live music is to "join together, to be comfortable, to kind of let down some of our inhibitions, and to realize what unites us, which is what music does. I think that anything that separates us, whether it's opinions or views or whatever… we have to just really reexamine that and kind of think deeply about that and what's our real goal." While Duffy has only been to small music venues since the pandemic began, he plans to see Willie Nelson, The Avett Brothers, Gov't Mule, and Lucinda Williams at Shoreline in October.
Overall, it seems that live music's long awaited comeback has been greatly received, evident in ticket sales and social media highlights alike.
However, if you intend to partake in the joy of concerts, big or small, I urge you to consider your fellow human beings and community. Please take precautions, follow all guidelines, and prioritize the health of yourself and your neighbors. If we want to continue enjoying live music in all of its glory (and I know I do), this advice must not be taken lightly.
Leave a Comment
Your donation will support the student journalists of Campolindo High School's The Claw. Your contribution will allow us to produce more issues and cover our annual website hosting costs.
About the Contributors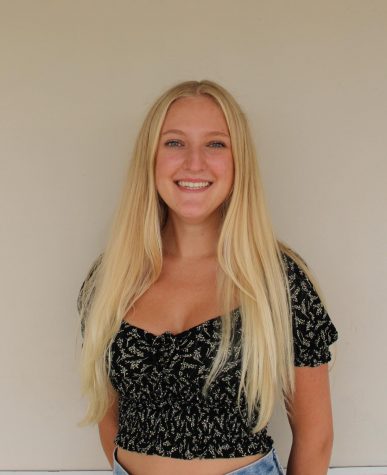 Jensen Rasmussen (she/her), Editor-in-Chief
Senior Jensen Rasmussen has been passionate about ballet since a young age, training and cultivating her love of dance throughout her high school career....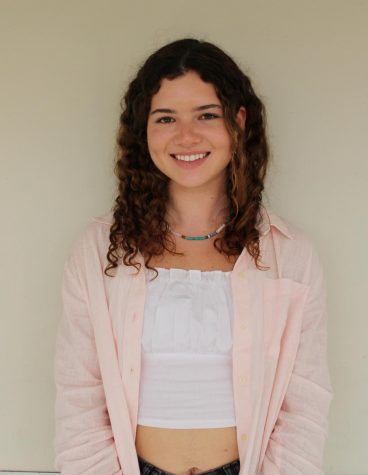 Kiera Roux, Staff Artist
Kiera Roux is a 1st-year Journalism student and senior at Campolindo. She wishes to pursue a career in the social sciences, analyzing and understanding...