The Road to College Admission Benefits the Wealthy
In the 2nd semester of my junior year, I have begun to seriously consider my post-Campolindo plans. Like most of my classmates and peers, I have been researching various universities, planning when and how I will take my SAT exam, and going over the many qualifications and requirements for college admissions.
Even in a community like Lamorinda, where guidance is around just about every corner in the form of school-appointed counselors, teachers, and administration, the college admission process remains unduly complicated and stressful for students and parents alike. From carefully crafting a resume to taking standardized tests, applying to college in this day and age is no simple task.
While everyone for the most part takes the SAT/ACT and writes college essays, this process is gravely inequitable. Typical of our capitalistic society, money is the root of most of this inequity by creating an unequal playfield for applicants.
Prior to my own entrance into the college-application process, I was relatively unaware of the importance of wealth so early in the process of higher education. Applicants of means can literally purchase a leg up over their fellow candidates through private counselors, exam tutoring, and other seemingly inconsequential expenses along the way.
Although 33% of American public highschools have full time or part-time counselors focused exclusively on college advising, the nationwide student-counselor ratio is 483 to 1, as reported by Education Week. Despite these counselors being hardworking and well-intentioned, this ratio prevents them from providing individualized advice and assistance.
In contrast, students from upper-middle class families often have the means to hire private college counselors at an average rate of $200 per hour to consult with. These consultants help students select schools, choose essay topics, refine and edit their writing, and see to all applications and paperwork being completed on time.
As the oldest child in my family, I was shocked to learn my freshman year that many of my friends had already hired and met with independent college counselors. I mentioned this to my parents, who agreed at the time that it was an unnecessary expense given that Campo provides its students access to a reputable counselor at no additional cost.
However, I admit to seeking the guidance of a counselor later on. Just recently, overwhelmed with the prospect of applying to college in just a few short months, coupled with the added burden of a worldwide pandemic compromising my plans for college tours and testing dates, I met with a private counselor for the 1st time.
I am incredibly grateful to be in a position where I have the ability to meet with a counselor 1-on-1, but I am also fully aware that many students nationwide do not have this privilege. Forced to navigate the intricate application process alone, particularly for 1st-generation college students, puts them at a disadvantage before applications have even been completed.
Theoretically, the commonly used SAT and ACT exams are an objective way to compare students from high schools across the country. However, these tests unfairly favor wealthier students who have access to tutoring and preparation that teaches them how to finesse these exams.
Private counselors are not the only upper hand; college-prep is an entire industry, from ACT review booklets to tutoring for the ACT and SAT themselves. According to college admissions blog PrepScholar, "high quality" private tutors for these entrance exams can cost anywhere from $50-200 per hour.
Beyond this, simply applying to college is costly. The average cost of a college application fee is approximately $43, according to a study by UC News, but some schools charge applicants as much as $90. Registering for ACT/SAT exams will run you around $50, and sending your exam score reports to schools costs an additional $12. Students who wish to visit schools, particularly those that are located out-of-state, will have to pay the fees associated with travel, such as plane tickets, hotel accommodations, car rentals, and dining expenses. Even purchasing your Campolindo transcripts costs an added $5.
By no means do I see anything inherently wrong with seeking guidance, as the college-application process is unarguably complicated and difficult to navigate. I have done so myself.
However, I can't help but feel that it is glaringly unfair to those applicants who are unable to afford the many costs of applying to college.
In an ideal world, I would hope to see college admissions relying more heavily upon pure merit opposed to the advantages wealth can buy. In order for this to happen, the entire college-application process needs to be extensively reformed to ensure greater equity.
Leave a Comment
Your donation will support the student journalists of Campolindo High School's The Claw. Your contribution will allow us to produce more issues and cover our annual website hosting costs.
About the Writer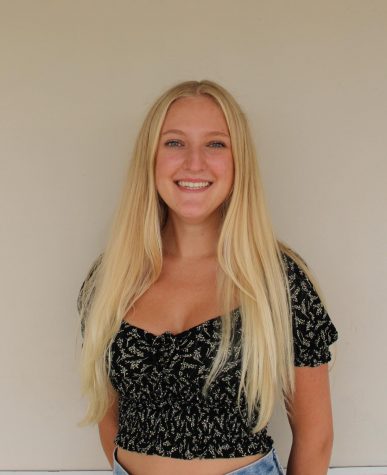 Jensen Rasmussen, Editor-in-Chief
Senior Jensen Rasmussen has been passionate about ballet since a young age, training and cultivating her love of dance throughout her high school career....