Zoom Fatigue: 75 Minutes is Too Long
With online school being a part of daily student life, I've noticed certain patterns with the amount of time teachers keep their students on a Zoom call for the entirety of the district-mandated maximum of 75 minutes.
Teachers are only required to keep students on Zoom for 35 minutes per class by the district. Some teachers could show mercy and let the students do independent work off of Zoom after the 35 minutes, but this rarely, if not never, happens. More likely, students stare at their screens for a majority of synchronous days only to hop off their Zoom calls to complete more online homework.
Zooms should be concise and get to the point. Students only have so many ways to learn over Zoom, and while we can all give a round of applause to our amazing teachers who are trying their best, full-time Zooms are exhausting and ineffective ways to gauge student attention.
It's understandable that teachers want to maximize learning time for their students, but so much screen time daily can have health repercussions. However, according to Atrius Health, "the muscles in our eyes must work harder to view things at close range." Therefore, looking at a computer screen for elongated periods of time can result in eye fatigue and headaches.
Freshman Madi Gruebele said she gets "headaches and [feels] exhausted" from the constant strain of being on Zoom.
Vision Monday writes that many optometrists are seeing a trend of myopia, or nearsightedness, in younger people due to screen time from earlier ages for long periods of time.
Geometry teacher Kevin Macy makes sure his students are only on Zoom for the minimum amount of time required. "Students need incentives to post assignments in a timely fashion," he said.
While some teachers like Macy understand this, others have a harder time sticking with the time limits of our classes.
Gruebele added that she loses interest in school after Zooming for a while and that everything teachers say "goes in 1 ear and out the other."
Macy has noticed that "too much Zoom time can drain energy, motivation, and incentive."
The teens of our generation are already online recreationally for too long. The Pew Research Center has reported that 45% of teens admit that they are online almost constantly. Adding an extra 75 minutes per class, staring at a screen plus doing online homework is not beneficial.
Students have also felt extra stress due to Zoom. "My internet connection isn't great so I drop off the Zooms a lot and the teachers either let me in or they get mad at me," Gruebele added.
All in all, the shorter the Zooms, the lesser the chance of students feeling that stress.
Leave a Comment
Your donation will support the student journalists of Campolindo High School's The Claw. Your contribution will allow us to produce more issues and cover our annual website hosting costs.
About the Writer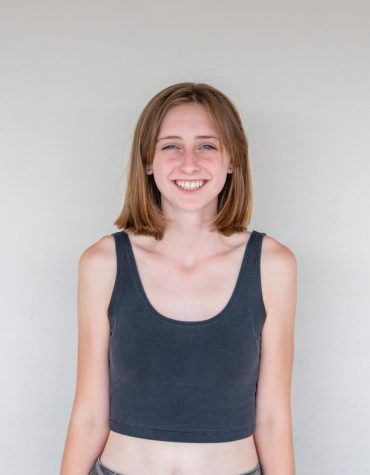 Maggie Doolittle, Editor-in-Chief
Senior Maggie Doolittle has been a Girl Scout since kindergarten, racking up a total of 11 years in her troop. "I have continued [Girl Scouts] because...