Student Voice Amplified Amid New AP Finals Rule
The Acalanes Union High School District (AUHSD) School Board communicated to administrators on January 18 that they will now enforce a rule that requires Advanced Placement (AP) final exams to be given out during finals week. AP finals are typically given prior to the class's AP exam, which occurs in early May, before finals week. Although this may seem like an arbitrary district rule, it has sparked controversy amongst the student body, with many claiming that enforcing the rule is both out of touch with what students want and negatively affects the stress levels of students taking AP classes.
"I just don't think it makes sense. When students are working really hard preparing for AP exams, they are basically preparing for the final as well. Those two tests are basically going to be the exact same thing, so why not take them in quick succession," said senior Tai Lee about the new rule.
"No AP student wants to be studying for finals a couple weeks after they have already taken the AP test. I completely agree with Tai Lee," said senior Kian Kashayar.
In response to this new rule, Lee created a Change.org petition on January 19, in opposition of the new rule enforcement. Over the course of one month, the petition has garnered a lot of student support: amassing almost 500 signatures from Campo students, as well as from students across AUHSD.
Many students furthermore feel that the new enforcement feels sudden and out of the blue. "Many AP teachers have been giving finals before the AP test and there haven't been any repercussions for that…I think that it is unexpected and kind of weird that [the administration] would make this decision suddenly," said junior Anna Chen.
Some students feel like the recent board decision reflects how 'out of touch' the Acalanes board truly is on making decisions. However, administrators argue that there are both positive and negative outlooks present in the student body to this new rule enforcement.
"In terms of the rules around it…It's really not a new thing, just something that hasn't necessarily been enforced universally throughout the district," stated Principal Pete Alvarez.
He added, "I can see both ends of it…But admin[istration] talked about where the finals need to fall within the calendar, and that is not to say that being able to access AP materials before the exam isn't the best practice."
Lee spoke at the most recent board meeting on February 1 along with senior Bella Montero.
Lee stated, "[Presenting to the board] was nerve-racking I would say, especially because I didn't know how many people would be there…I feel like I said what I needed to say and made my points…In the follow-up of that, I did finally get a response from [Associate Superintendent] Mr. John Walker saying that it isn't a new policy, it just is now being enforced…"
At the current moment, there is no evidence that the decision will be changed back. This decision made by the board exemplifies the power of student protest and voice.
Alvarez stressed the importance of student voice, and how this protest was just one great example of students using their voices for change in what they believe in: " Both the [petition and speaking at the board meeting] are important acts of civic engagement that I think ultimately, in the long run, just bolster student voice. There is nothing ever but positivity that comes out of that."
Leave a Comment
Your donation will support the student journalists of Campolindo High School's The Claw. Your contribution will allow us to produce more issues and cover our annual website hosting costs.
About the Contributors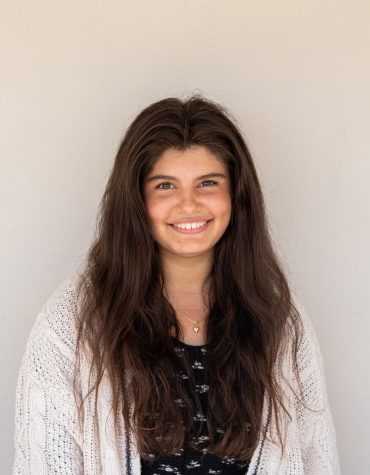 Isabelle Katz (she/her), News Editor
Senior Isabelle Katz loves to learn and tell stories. Depth reporting is a passion of hers. "You have to execute the craft of story telling and let the...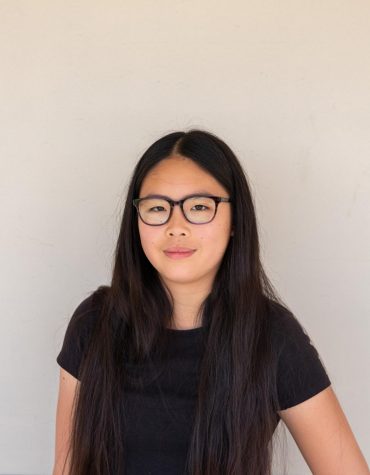 Lily Qin, Business Editor
(she/her)

Senior Lily Qin has always been creative. From a young age, she was involved in various creative pursuits such as ballet and music, and now,...