Campo's 2023 Open House Success
After three years, Open House has finally been reinstated in person. Campolindo hosted an Open House event inviting all current and incoming students and parents on January 26. Teachers and students provided various demonstrations: the Chamber singers performed, the math teachers informed parents of incoming freshmen on possible math pathways, and the performers for the school's musical, Newsies, hosted an Open rehearsal.
Vice Principal Vanessa Knight was one of the faculty members in charge of organizing the event. She said "even though I've been here [at Campo] for three years of Open House, the first two that I was a part of were virtual. [Because this year was in person], I didn't know what to expect and that made planning a little challenging…but I was excited."
Being able to "rely on teachers and staff that had been here before and helped put [Open House] on when it was in person…was helpful," she added. However, part of Knight's excitement was centered around the "opportunity to try something different, [instead of] 'what did we do 3 years ago' [but rather thinking about] 'what can we do now?'"
"We worked with the department chairs to see how the departments wanted to present because [Open House] is really for incoming families to have an overview," Knight added. Different departments had different ideas for how they were going to go about this event. "Some like math and science wanted to put on pathway presentations…it was cool to collaborate [with them] on that," she said.
Knight's contribution was highly valued. Principal Pete Alvarez said "we had to get the programs out to the printer, and we got those out early. Knight was our admin in charge of planning Open House, and she did a great job, having not done it in multiple years."
Leadership had their own part in the preparation for the event. "We showed up a bit early in case people needed [help with] setup," said leadership student freshman Rodrigo Dominguez. Leadership also "helped direct clubs and sports to their tables and [gave] a bunch of flyers to give out to incoming families and incoming freshmen…Then we walked around making sure that all of the families knew where to go" he added.
The turnout of Open House was high considering it was the first time in three years that the event was hosted in person. Knight said "we had well over 600 people which was exciting to see because we hadn't had that many people on campus since Back to School Night." She thought that this turnout would indicate, "a large freshmen class in the future."
The work of Campo's Chamber singers was also put on display. The singers performed for the Open House attendees singing something they had, "previously performed at Rheem and [Joaquin Moraga]," said chamber student junior Charlotte Eirich. This song was "The Chain' by Fleetwood Mac and it was arranged in an acapella fashion," according to junior Burl Hall who has been singing for the Campo choir since freshman year. He said "it was a pretty special experience for us, not every [singing] group there really gets to have that much of a spotlight on them." Eirich said "there was a great turn out, pretty much everyone who attended the Open House, the parents and kids were all in there."
The singers were also "hoping to recruit people." according to Eirich. They attempted this by advertising the choir program and "wearing [their choir] t-shirts which were designed by one of the girls in [the] group," she added.
Alvarez brought to attention another component of the event by highlighting that "our Open House […] is all about getting all our coaches here so that incoming families can have access to them."
Overall, Open House provides a resourceful opportunity for incoming freshmen families to learn and plan for their upcoming Campo experiences. Head Counselor Duane Magno said "I gave a presentation about four year planning for students and parents [and] there was a great turn out." Open House helps "parents and students can get information about classes and pathways, they can meet teachers and staff," said Magno.
"We have a lot of families that are coming possibly from outside of our district that are weighing their options [on which highschool to attend] and attending [Open House] gives them a chance to actually be on campus and see what Campo is all about" Magno pointed out. Hosting this event seems to be a beneficial way to influence the growth of future freshmen classes.
"Ninth grade year students take what [the district and counselors] give them…and that's done purposely so that students have sort of a uniform start." However, "if ninth graders are able to learn more about [subject] areas, they have options in the language electives, art and career tech programs, and the math pathways. I think that helps them know what to expect and [see] what is coming down the road," Magno added.
Open House is a special event for many people. "It is the first time that [the eight graders] get to come together as the next graduating class at Campo, starting their journey. It is really about looking forward to having the class of 2027 coming to us and becoming members of our community and what it means to be a Cougar." Alvarez shared.
Leave a Comment
Your donation will support the student journalists of Campolindo High School's The Claw. Your contribution will allow us to produce more issues and cover our annual website hosting costs.
About the Contributors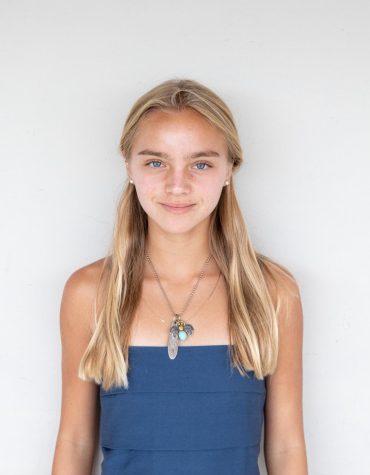 Anya Houston (she/her), Staff
Freshman Anya Houston has always had a special interest towards English. Whether in school or in her free time, she finds that she's always enjoyed writing...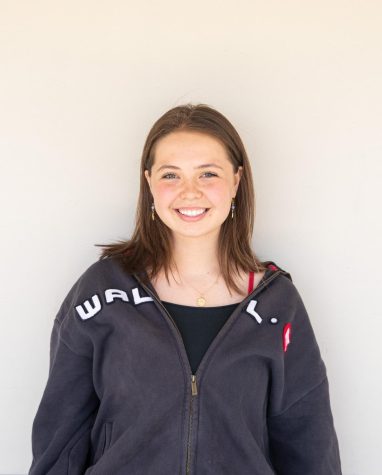 Katie Welch, Staff
Junior Katie Welch has been drawing since childhood, specifically drawing people. During the summer, Welch attended the Art School of San Francisco Bay,...