Period Products To Be Provided Fall 2022
California Governor Gavin Newsom signed into effect a law on October 8 requiring all California public schools with students in grades 6 through 12 to have free menstrual products, such as tampons and pads, available in 50% of bathrooms. This law, named as the Menstrual Equity for All Act, is set to be implemented for the 2022-2023 school year.
The overall consensus among the student body has proven to be quite positive so far. According to junior Elizabeth Chien, most menstruating students she has talked to have been in support of the law. "Most people don't know when they're gonna get their period. And then if they get it at school, it can get really stressful…especially when you're in class and you're like, 'oh my god, I think I have it'. So being able to just rush to the bathroom, to deal with it and have those products on hand is really useful and will definitely decrease the stress and stigma that [people] have."
A common experience among menstruating students, according to Chien, is going to the bathroom in suspicion of starting your period, but still not being 100% sure of it. Thus, out of caution, students run to the bathroom as fast as they can just to check. Unfortunately, for many, the reality is getting there and realizing that they do in fact have it and are unprepared with supplies. "All of the stress that comes with that experience would be…lessened with period products already being [in the bathrooms]," said Chien.
Wellness Intake Specialist Liana Holcomb McCann noted the issue of distance as well. "Maybe you're on the other side of the school and are in need of something and you want to use the closest bathroom. Obviously it'd be a little bit easier if that closest bathroom had products for that student available."
Attendance Technician Stephanie Sliwinski shared similar sentiments: "…I wish it was a law when I was in high school, but it wasn't. I'm happy to hand out period products to students, but if they had easier access to them, right there in the restroom, that would be even better."
Holcomb McCann reported getting asked "at least everyday" if tampons or pads were available, and noted their high demand. "We have toilet paper and paper towels available everywhere for free. Period products should be the same…We need them as human being[s] and they're equally important…as well as really expensive. So I definitely think they should be available…and more accessible than just in our 1 single bathroom."
Sliwinski also thought that this law would bring less anxiety to menstruating students and help people feel more comfortable at school, instead of going to the office or wellness center for emergency supplies. "Anything that supports students that reduces anxiety. I'm all for that."
Sliwinski speculated the period products would be implemented in both the girls bathrooms and in the all-gender restroom in the A hall near the attendance office.
Leave a Comment
Your donation will support the student journalists of Campolindo High School's The Claw. Your contribution will allow us to produce more issues and cover our annual website hosting costs.
About the Contributors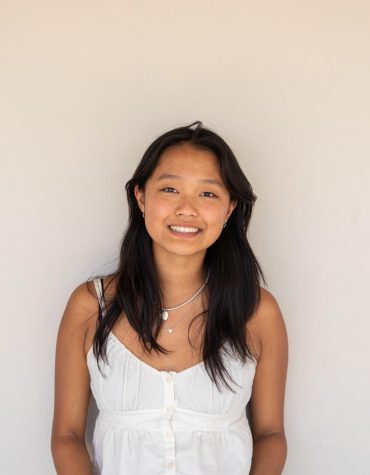 Yasmine Chang (she/her), Editor-in-Chief
Senior Yasmine Chang spends her free time writing short stories and poetry, drawing on her love of reading and music.

Chang gains inspiration from these...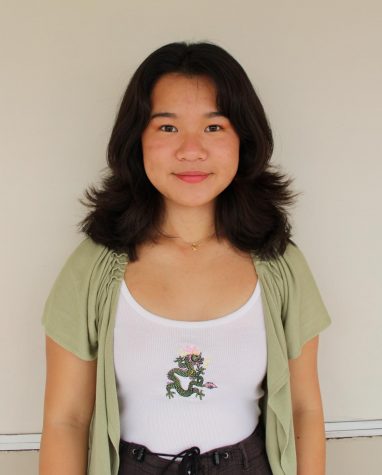 Ashley Xu, Co-Visual Media Editor
Senior Ashley Xu has been interested in art since she was in the 3rd grade.

Xu is fascinated by iconic painters like Monet and Dali. "I like Monet's...