Select Teachers Implement Skill-Based Grading System
Recently, a new grading system has been implemented in a few classrooms at Campolindo at the end of the 1st quarter. Some teachers are drifting away from the classic percentage grading that every student knows well, instead focusing on grading for knowledge over completion. This means homework will no longer count towards students' grades and instead, students will only be tested on their understanding of the materials they learned.
English teacher Darrion Carlyle has applied this new grading policy and explained that students will be graded on their skill. For English, students would be assessed on their abilities to read, write, and think critically.
Freshman Julia Whitney expressed excitement for this new system and said, "I like how the grading is based on progression throughout the year instead of having homework, and I like how it motivates you to do your homework not just for points but also for progression."
Junior Sydney Wood also claimed to see the benefits of this system and said "I actually really like the grading system. I think it's a good way to handle homework. My history teacher, Ms. Tarantino, is doing that, and I really like what she's doing. My grade in the class shot up. The new grading system, it's making homework not a huge deal."
Teachers have decided to put this new system of grading in place to hopefully inspire students to complete homework in order to understand the material and skills instead of completing the homework to gain points.
Carlyle said, "When assignments are point based, there are students who don't have the opportunity to get [the assignments] done. It takes away from their grade, even though they have a great understanding of the material and they have been able to analyze and evaluate the material really well. This allows for the focus to be again on the skill set and the things that you're going to end up actually using."
Carlyle expressed that he wanted to implement this new system to set students up for success in future classes: "A lot of students [focus only] on grading or their grades, but they don't necessarily grow in their knowledge of what it means to write critically, to think critically and to read deeper texts and so the grading system allows for students to actually practice the skills without the pressure of having to get [good grades]."
Students vary between nervousness and excitement for this new system. Wood said, "I'm a little nervous, because the homework [used to] help me if I did [poorly] on a test. The homework can really bring [my grade] up, but as a junior, that's not really the case anymore. Homework is really only worth 10% of most of my classes anyway, so I'm not super nervous."
As grades are generally a big concern for many students, this leaves teachers and students wondering how this will affect them. Whitney said, "I think it will be a mix because depending on who the student is, some students just do [work] for the points whereas others actually want to learn, so I feel it will have a negative or positive impact depending on the student."
"I think more students' grades will be positively affected. Just basing this off my grades they have gone up, at least in the 1 class [that has the system]," Whitney added.
Carlyle is unsure if this system will help or hurt students' grades. "Honestly I don't know. I think this will have a positive impact on students' ability to understand and utilize material. If students aren't willing to put in the work and practice these skills it is going to negatively affect their grade. If students are willing to practice these skills it is going to positively impact their grade. So it's less about the grade itself, and more about [if students] are actually [putting] the practice [in]".
Leave a Comment
Your donation will support the student journalists of Campolindo High School's The Claw. Your contribution will allow us to produce more issues and cover our annual website hosting costs.
About the Contributors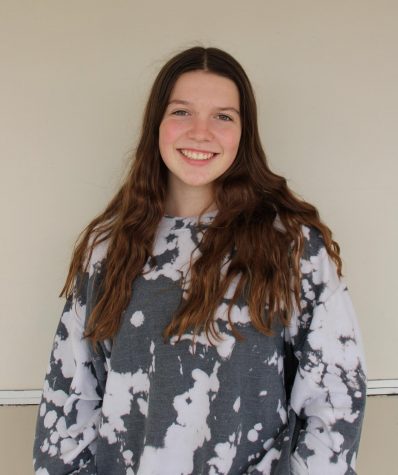 Mia Daly (she/her), Staff Writer
Freshman Mia Daly's passion for freedom in prose drove her to join the writing staff for The Claw. 

Daly has always loved writing and English classes....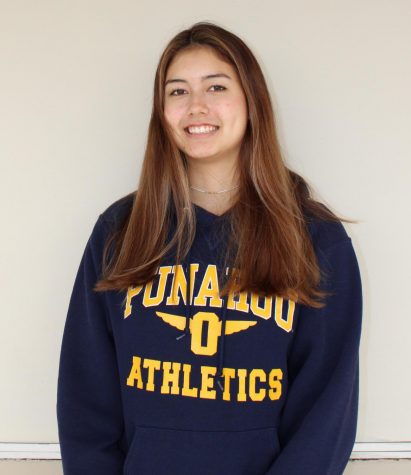 Alex Gonzales, Staff Illustrator
Alex Gonzales is a senior and a 1st year journalism student on the Art Staff. Gonzales grew up in Montclair before moving to Lafayette. "I joined journalism...