Virtual Club Day Highlights Student Leadership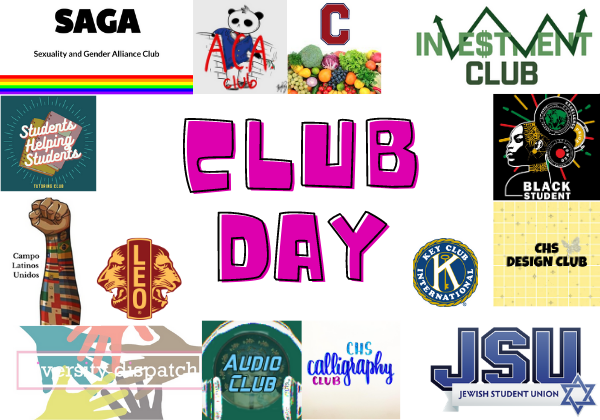 As the coronavirus pandemic continues to dictate how this school year looks, Club Day, an annual event designed to recruit members for new and existing clubs, went virtual. The 2-day event was hosted by Leadership on September 10 and 11.
A highly-anticipated event, the Leadership class worked to recreate both the functionality and the excitement surrounding Club Day in today's virtual environment.
Senior Commissioner of Student Affairs Maggie Buckley headed this year's virtual Club Day. "What we found was probably the best idea was to have this centralized website where every club submitted their own description, and then submitted their form for signup. If they had a photo, we'd also put the photo in there," said Buckley.
Buckley hopes that the website will be maintained once we return to in-person instruction, as it allows for students to continue to join new clubs long after Club Day's conclusion. Buckley said, "My experience is that if you don't sign up for a club on Club Day then you've kind of missed your chance. With having the clubs on the website, anyone at any time can join a club."
Leadership advisor Lindsay Webb-Peploe said, "I think that everything is a challenge in the year 2020. And so I think the biggest challenge is making sure we converted all our forms to virtual, so everybody had to get their clubs approved by administration virtually."
In addition to kick-starting the website, which Buckley created by manually inputting information for over 90 clubs, a 2-part video was produced by senior Commissioner of Tech and Video Alex Clare showcasing each club on campus. Buckley said that the video "kind of replaced the hype surrounding club day," adding that the website covered the technicalities.
Webb-Peploe touted Buckley's leadership and said, "She built the whole website, she made sure that she was corresponding with lots of clubs. Obviously I do this too, but she really took the Herculean task of trying to follow up with people, get their blurbs, and collect all of the video clips so we can produce the videos."
With Club Day being held in a virtual setting, some students missed the festivities typically associated with the event. Junior Georgia Thompson, President of Campo's SAVE Club, said, "At Club Day, we normally can have fun treats out, so it was sad that we couldn't do that this year."
Despite some of the challenges faced by leadership and students alike, both new and existing clubs were able to recruit new members and promote their groups.
Webb-Peploe shared a saying that Buckley often preaches during leadership: "We have to adjust and adapt."
Leave a Comment
Your donation will support the student journalists of Campolindo High School's The Claw. Your contribution will allow us to produce more issues and cover our annual website hosting costs.