Racket Drive Supports Bay Area Youth
The Let's Rally Together Club collected 50 tennis rackets that it will donate to underprivileged Bay Area children through the Youth Tennis Advantage (YTA) Charity.
Along with donations from students and local tennis clubs, Let's Rally Together has partnered with Sports Basement to offer a 20% discount coupon for shoppers at the sports retail store who donate their used rackets. The discount is available from February 29 through March 9 in all Bay Area Sports Basement locations.
According to the club president, junior Noel Seo, a number of volunteers helped to re-string and re-grip the used rackets.
Junior Justine Ellery, 1 of the volunteers, said that the experience taught her to be more "patient and compassionate," and showed her that "small contributions, like refurbishing a racket, can make a huge impact on someone else's life."
Junior Sarah Warner, who helped to publicize the drive by creating posters, saw this as a fulfilling experience as she "gave kids the opportunity to play tennis who otherwise wouldn't be able to."
Moving forward, Seo hopes to collect more donations by getting all of the other local high school tennis teams involved with the club. Seo is also working towards continuing a trend of "tapping into other resources within the community," like that of Sports Basement, with the goal of "supporting youth athletics programs like YTA and giving kids access to the courts."
About the Writer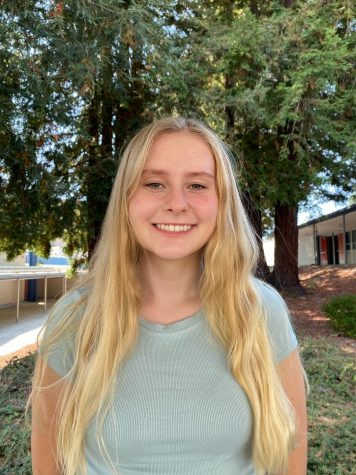 Erika Riedel, Sports Editor
Senior Erika Riedel enjoys volunteering and spreading awareness for multiple organizations. This summer, she volunteered at a number of places, including...