Town Hall Draws Crowd over Climate Concerns
Mindy Luo, Visual Media Editor
September 9, 2019
Congressman Mark DeSaulnier hosted a climate change town hall on August 26 in the multi-use room. The event, which drew over 400 people, was an opportunity for the community to learn about climate change and what the government is doing to combat it.
DeSaulnier discussed Contra Costa County's role in climate change action, the Trump administration's decision to roll back or water down legislation such as the Endangered Species Act, which protects species affected by habitat destruction, and other national regulations that protect the environment, such as the Clean Air Act and Clean Water Act.
AP Environmental Science (APES) teacher Tren Kauzer encouraged his students to attend the event. "A big part of APES is just environmental awareness. [APES teacher Jane] Kelson and I have tried to weave into that some stewardship and civic responsibility as well. So many of the different things [DeSaulnier] touched on are going to show up in this class, which is really cool," said Kauzer.
Senior Nina Naffizger said, "I felt like I was definitely more knowledgeable going into the town hall about the issues that he might be talking about. The definitely the panel really opened my eyes to issues that we're facing Moraga and the Bay Area."
After the presentation, DeSaulnier answered questions from the audience. Most citizens wanted to learn how to become involved in protecting the environment.
Kauzer was encouraged by the large turnout. "I sometimes see teaching [APES] and being inundated with all of the environmental issues that we have, I don't think we're doing anything, or I don't think we're doing enough. Or I feel like I'm the only person who cares about X, Y, or Z issue, but seeing how many people were there was just awesome," said Kauzer.
"I figured since it was in Moraga, which doesn't have a freeway exit, that it would be kind of sparsely attended. But it was actually standing room only and that made me really glad because people in our area are clearly very invested in saving the environment," added Naffziger.
About the Writer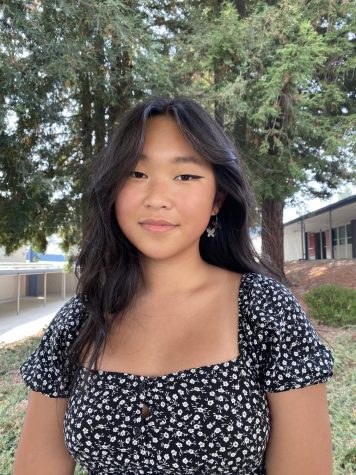 Mindy Luo, Visual Media Editor
Senior Mindy Luo has spent her high school career utilizing her artistic skills as a vehicle for her commitment to various social justice movements.

Luo...