New System Streamlines Food Purchases
After years of dealing with the daily student melee flooding into the cafeteria upon the sound of the brunch and lunch bells, a new system has been implemented that keeps much of the line of food purchasers outside. In addition, students no longer pay for their food at the dispensary counter, but at a mobile cart at the far end of the room.
The move has cleared more space in the multi-use room for eating rather than standing and waiting to purchase food.
Campus supervisor Susie Frederich is happy about the change. "The way we were doing it before didn't really work," said Frederich.
Frederich also said that having "2 individual lines help[s] shorten the wait" for students and makes it easier to look for kids cutting the line.
Not everyone share's Frederich's enthusiasm for the change however. "I hate how when it's too cold or hot we have to wait outside for sometimes 10 minutes," said junior Molly Mitchell.
Yet, for those unfamiliar with the previous system, the new procedures for purchasing food in the multi-use room are of little concern. "I don't really mind the ropes," said freshman Ava Martinez. "I didn't even know they were new until someone told me."
About the Writer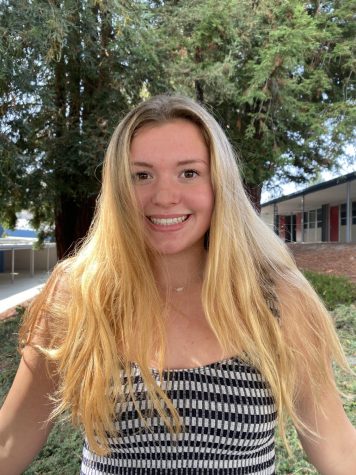 Nicole Kennedy, Opinion Editor
Senior Nicole Kennedy has played volleyball for 8 years and is currently on Campolindo's varsity team. She also played club volleyball at Red Rock East...