Verbanszky Earns County Educator Honor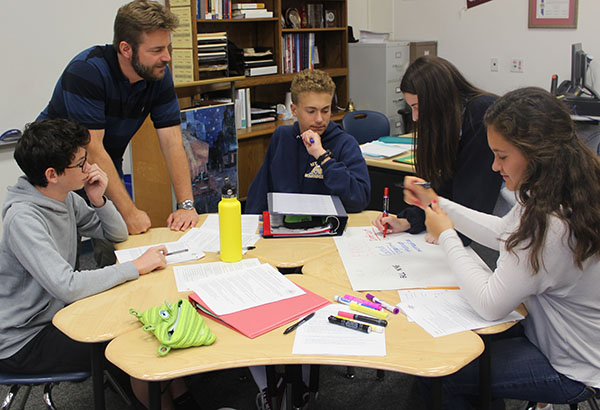 Social Studies teacher Paul Verbanszky is the winner of the Contra Costa County Teacher of the Year award.  The recognition was announced on March 5.
Verbanszky was nominated by teachers and selected by a committee to represent the Acalanes District in the country competition due to his exemplary teaching in a variety of classes, including AP European history, AP Psychology, and for his roles as the Academic Decathlon coach and the leader of the AGATE program, according to Principal John Walker.
"I feel honored that I won this award because there are so many good teachers in our district, and to be selected out of a wonderful collection of teachers like this is just humbling but also very exciting," said Verbanszky.
Verbanszky was 1st nominated by his peers, then chosen to represent Campolindo by Walker and the school's Teacher of the Year committee in front of the Acalanes District committee, who then made the final selection.
Walker said that Verbanszky was "an outstanding nominee" for educator of the year.
Verbanszky's students also appreciate his work. "I think he deserves it because he works really hard, and you can tell how much effort he puts into his class and the assignments he makes," said sophomore and AP European history student Helen Kaidantzis.
"Some people wondered why I hadn't won this before, and I don't want to go that route, but it's nice to be recognized, it is amazing," said Verbanszky. "It is a really big deal, and I am very happy about it."