French Cooking Inspires Language Studies
Modeled on Le Cordon Bleu cooking school in Paris, Ed Willy's AP and French Honors students concocted French treats, from macarons to crepes, and presented their recipes to the class in French from January 2-8.
After their presentations, Willy chose 5 volunteers to judge the food on taste and determine the "Cordon Bleu," the best chef of the day.
The students elected to do the food project instead of other options like reports on French architecture, genetically modified foods, and French agriculture.
According to Willy, the students took the lead with the project. "2 years ago, they watched a video about cooking in France so the students decided they wanted to do a project this year based on that. It's something they developed and I just followed," he said.
Junior Lauren Landry said, "We watched Le Chef in French 2 or 3. Le Cordon Bleu is an award for an outstanding chef so I thought it was really cool to take that concept and replicate in our classroom setting."
Because it took place the weeks before finals, "this project was a very good stress reliever because we just got to enjoy ourselves and speak French and do French stuff but still enjoy what we're doing," said junior Aerielle Szeto.
Rehearsing the recipe instructions in French was beneficial as students prepared for the semester final exam, which will be based on French food vocabulary. "It is to help them prepare for the speaking and writing elements of the final," said Willy.
Willy said, "The purpose of the food presentation was that they communicate using commands."
Szeto, who acted as one of the judges, said, "It was very fun. I liked seeing peoples' take on the French culture and seeing them make food. The food was good. A little too sweet, but that might be just the French culture."
Willy said, "My favorite part about the project was watching them stand up and talk about the food they prepared."
About the Writer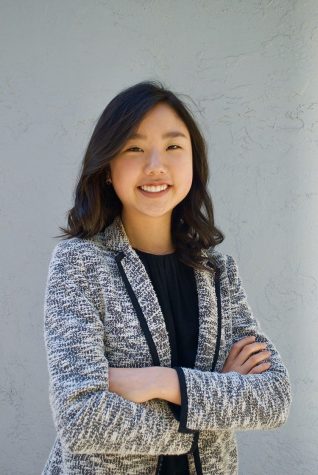 Genie Lee, Lifestyle Editor
Music is something that is precious to many people, but for Genie Lee, it's on an entirely different level. She lives and breathes piano every day of her...