Salon Supplements Enlightenment Curriculum
Paul Verbanszky's AP European History class held the annual Enlightenment salon on December 5, where students dressed up as various Enlightenment philosophers, such as John Locke and Immanuel Kant, and discussed their ideas with each other in character.
According to Verbanszky, this project supplements the Enlightenment curriculum his class is currently tackling. "After we study [the Enlightenment philosphers], we are now in a salon, a party, that is hosted by a very wealthy Parisian women. All these people from various time and enlightenment periods, come together and discuss everything from government to the role of man and humans. Freedom of religion, freedom of speech, things like that," he explained. 
Verbanszky added that the project was a great way of celebrating student efforts up to this point in the year, giving them a chance to "offset the stress of an AP class of DBQs and LEQs."
According to sophomore Panna Vyatkin, who played Baron de Montesquieu, the salon project was a good alternative to written assessments.
Sophomore Hayagreev Sarvabhouman, who played Jane Austen, said the salon was "much more educative. To get into character you have to search the person's beliefs, you need to use their direct sources, and you need to see their different interactions with people." 
According to Verbanszky, the students were graded on "knowing their content, as well as that they stay as the character of their persona. To have the perspective of a person that lived in the 18th century."
Sarvabhouman said, "This would really help on the final, if you have a document that they have written. You know what they're talking about, and you can skip over the entire question because you know their opinions."  
Sophomore Jordan Jackson played Olympe de Gouges, a French feminist. "You only have to focus on learning one person, rather than having to figure out everybody. And not sitting down, it's more active," he said.
The hostess of the salon, sophomore Emma Smith, said, "It was pretty fun. It was kinda nerve racking, like planning it all, but it was pretty fun overall." 
About the Contributor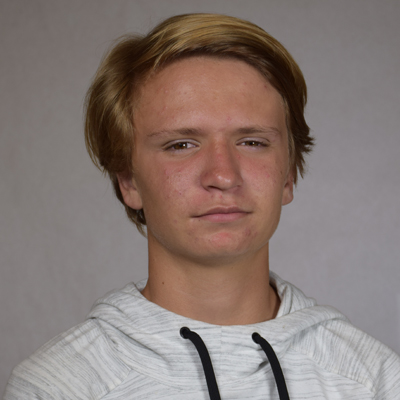 Beck Chambers, Staff Writer
"Scuba diving is a key aspect in my life that shapes my character. Despite all the dangers and risks, its an amazing activity" said Beck Chambers.

Chambers,...