Documentary Wins Festival Award
Video Production 4 was encouraged by teacher Justin Seligman to submit short films to the LamorindaShortDocs Film Fest. Finalists, like senior Frenel Francisco, had their films screened on May 7 at the Lafayette Library Community Hall.
According to the festival website, "[ShortDocs] is a 'local' film festival intended to present opportunities for novice and experienced filmmakers throughout the Lamorinda Community."
Each film must be shorter than 6 minutes in length and be submitted by a Lamorinda resident. The finalists, whose productions are shown publicly, are selected from 4 categories based on age: Elementary School, Middle School, High School, and Adult. An audience favorite student film also won an award.
Registration ended April 19, finalists were announced on April 30. Francisco won "Best Documentary by a High School Student" for his chronicle of the production of the recent school musical. He was awarded $100 in prize money.
Francisco said, "It was about the behind-the-scenes of the musical and how everything is pieced together and how all this work kinda forms a beautiful story that people can watch."
Francisco had originally intended to only show the film for other cast members, but saw an opportunity when the film fest came up in his Video 4 class. "It kinda just fell into the category and I'm like, 'Okay, put it in,'" he said.
Juggling both the rehearsals for the musical and filming, Francisco described his schedule as being a "grind" for a while. However, he said it was his "passion" for both that kept him going. "Oftentimes I'll edit while I'm rehearsing," said Francisco. "It was hard, but it was worth it."
The prospect of having his work screened by a public audience was a source of anxiety for the film maker. "It was nerve-wracking because originally I intended it to be just for the high school students," he said. Afterwards, he said, "Seeing the reactions of people who may or may not have seen the musical was rewarding."
Other students who submitted work to the festival included senior Kyle Flett, senior Will Gipson and junior Stevan Georgiev.
Georgiev also submitted a documentary.
"We couldn't really think of an idea for a documentary so our teacher assigned us one pretty much," said Georgiev.
"It was an overall fun thing to meet so many different people and hear what they have to say [on visual learning]," said Georgiev, "We filmed like 6 or 7 different people so to talk to all these people and see what they had to say was really interesting."
About the Contributors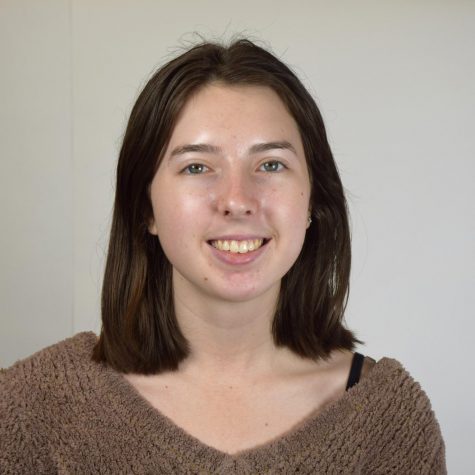 Joelle Nelson, Editor-in-Chief
"There's nothing like jumping off a platform 200 feet in the air to get over your fear of heights," said senior Joelle Nelson. It's how she got interested...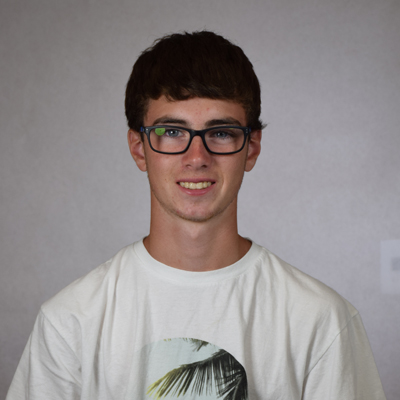 Kyle Flett, Staff Writer
Kyle Flett is an accomplished senior. He's on the track and field team and was the JV League Champion for Cross Country last year. But his passion is filmmaking,...