Science Revealed One Frame at a Time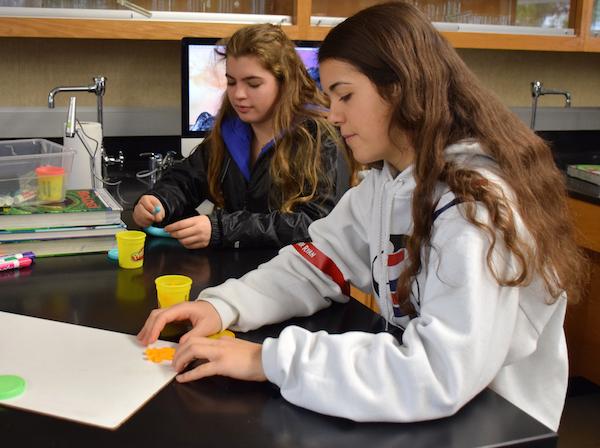 Jay Chugh's Biotech students were challenged to create and film their own claymation video on January 6, to learn about different parts of a cell. The videos were posted on Youtube, and over the 10 years of the project has earned 50,000 views. The whole project took 2 weeks.
Visuals were created using Play-Dough and white board markers. Senior Maya Bulo, one of the film makers, said, "What I like about the claymation project is that you get to actually see what's going on inside a cell because you are using the Play-Dough to represent something you can't see."
Like stop motion movie Shawn the Sheep, a claymation video is made by taking still photos and stringing them together to create the appearance of movement.
Chugh said, "Students create videos to summarize and explain important concepts in class. In Biotech, we're studying how a gene is expressed and how does DNA serve as the code for proteins… it's a complex story, it requires animation to really understand it because it requires motion and thats why this project is perfect, because students can visualize the process frame by frame."
Chugh also said that alumni return to Campolindo and report that what they remember most about Biotech were the projects that allowed them to produce a tangible product.
The project is not just a tool for learning, "It's also a fun, low stress high quality way to review for the final exam." Chugh said.