Welcome to 2023: Student New Year's Resolutions
As we usher in the arrival of the new year, champagne corks fly and hugs are exchanged. When the clock strikes midnight, all is well. However, the new year means different things for different people. To some, a new year can bring times to remember, forget, dream, or improve.
One way to go about such betterment is through the process of creating and fulfilling New Year's resolutions. Campolindo students and staff members have set their own goals for 2023.
Freshman Jasia Hilaski said she is "hoping [2023] is better than the years thus far…especially with Covid-19 gone. There's more opportunity and possibility for this year," she explained. In order to achieve her goals, she is "focusing on grades and keeping those up throughout the semester [to reduce] stress during finals." Also, Hilaski plans on "working on making music and hopefully releasing it at some point this year."
Sophomore Emory Hsiao said he just wants to "keep [his] 4.0 GPA and that's about it." Focusing on academics seems to be influencing many students' resolutions. Junior Lena Espiritu said she wants to " get straight As this semester" as well.
In a rigorous and competitive high school environment with college and careers fast approaching, many upperclassmen simply want to "stay consistent" according to Espiritu. While this may sound simple, it requires great effort for many students to stay committed to multiple academics, sports, and extracurriculars. Espiritu is starting track and field this spring after participating in Campolindo cross country and wants to "meet [her] baseline times."
Finding ways to decompress can be equally as valuable as beginning new scholastic activities. Librarian Sarah Morgan said "I'm trying to do fewer activities…and learn how to say no. That's hard for me because I like to be busy." To make this happen, Morgan is "doing yoga everyday for at least 15 minutes with accountability partner [science teacher Roxanna] Jackman."
While setting resolutions is a traditional part of the New Year's celebration, many people also enjoy traveling and spending time with family. Hilaski said she went to Portugal with her family and "ate a 7 course meal, did a countdown, danced, watched fireworks outside…and it was a lot of fun." Hsiao also "went to dinner with [his] family," but they decided to keep it local. Espiritu "went to a friend's house and celebrated there." Senior Derek Lee said "I was in Cambodia and spent time with my grandmother…I had a great experience with [her]." The time off for holidays and the new year allowed Campo students to improve connections with their loved ones.
"Every new year is a fresh start," Espiritu said. 2023 is another chance to take advantage of this. Through resolutions, conversations with family and friends, and peaceful times of solitude, we can develop new perspectives for the future. Office technician Stephanie Sliwinski said, "2023 feels very futuristic to me…I'm looking forward to what it has in store."
"If you set your expectations too high, it's harmful," said Lee. Being open-minded is beneficial to success, according to Lee. It allows people to find creativity in their regular routines and grow as people. In the words of Sliwinski, there is plenty of "beauty in the ordinary," one just has to pay attention and look.
As we are currently in the first month of 2023, resolutions are still fresh. Morgan encourages us all to "relax" and "be open." "Go where things take [you] and be flexible," shared Lee and Sliwinski. Noticing the color of a wildflower, the scent of the rain, a change in the wind, is what creates a sense of fulfillment in each day of existence.
Leave a Comment
Your donation will support the student journalists of Campolindo High School's The Claw. Your contribution will allow us to produce more issues and cover our annual website hosting costs.
About the Contributors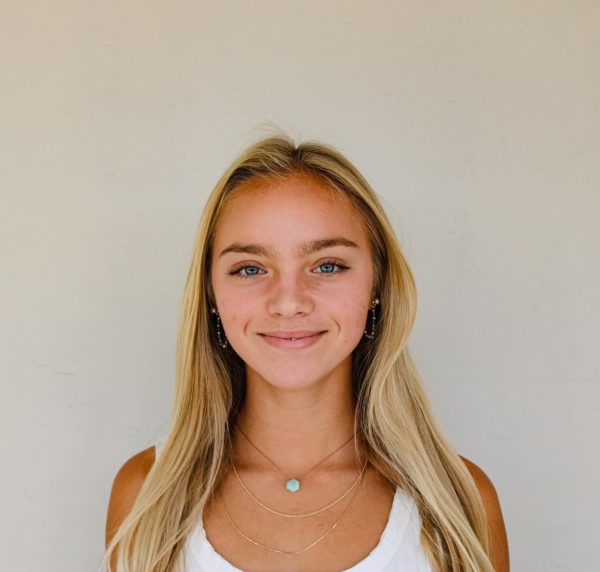 Anya Houston (she/her), Junior Opinion Editor
Sophomore Anya Houston has always been passionate about writing. Whether in school or in her free time, she's enjoyed creating stories. 

In addition...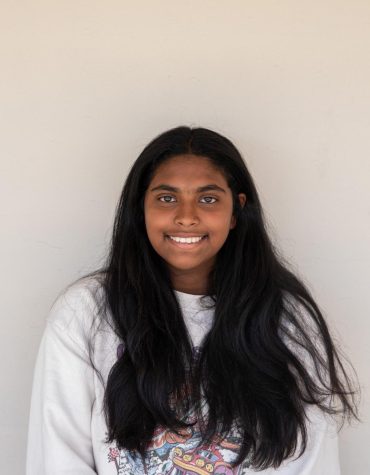 Venus Senanayake, Staff
Freshman Venus Senanayake has lived in Moraga for 5 years. Prior to moving here when she was 9, she lived in Fremont, Concord, and Walnut Creek. 

Senanayake...