Students Look Forward to 2022 Spring Fashion
As the seasons change throughout the year, fashion-loving individuals adapt to the shifting weather and aesthetics. With the months of spring upon us, new trends emerge, either derived from the years before, or recently popularized by social media. The new fads and fashions of the season of spring shape the style of individuals for the coming months.
To start off, over the past few months, it seems as though the possibilities for tops have been endless. Whether it be graphic tees, college sweatshirts, crop tops, vintage logo tees, or patterned sweaters, fashion-lovers can expect to see a wide variety of classic tops staying popular this spring.
Some Campolindo students have observed different patterns or materials becoming popular recently. "I've noticed people wearing crochet tops on TikTok recently, or just pairing some fun patterns with a basic pair of jeans or pants. It definitely seems like people are becoming more creative with their fashion choices, especially as the warmer weather comes, and we don't have to be bundled up as much," explained sophomore Elise Frippiat.
Additionally, along with a variety of tops being popularized, comes new trends in other articles of clothing, particularly jeans. Throughout winter, Campolindo students could be observed wearing a rainbow of jean colors, ranging from hot pink to dark wash denim. These colored pants add a pop to any simple outfit, and are likely to stay popular during the transition of the seasons. However, as the temperatures get warmer, jean-lovers can also expect to see shorts in these fun prints and patterns, from brands like Zara or Levi's.
Freshman Maggie Mandell weighed in on this saturated style and said, "I know I'm definitely trying to add more color into my outfits in spring, so I like how colored jeans have been trending recently. They just make an outfit a lot more interesting, and can be dressed up or down."
On the topic of jeans, it seems as though people are continuing to explore the many different rises, ranging from high-rise to low-rise. Since the beginning of the year, celebrities and influencers have popularized the low-rise look, pairing their jeans with a graphic tee or a light blouse. As they can be paired with a large variety of tops, including those suitable for warmer weather, low-rise jeans are likely to stay around in the months ahead.
Along with low-rise jeans, it seems as though other 90s phenomenons have stuck around, and are staying popular amongst young fashion-lovers. Displayed on retail websites' spring collections are a wide variety of nostalgic pieces of clothing, including tube tops, halter tops, and platform shoes.
Freshman Alexis Awad said, "I feel like mini skirts are very in right now. I know some popular brands like Aritzia have begun to sell more pieces of clothing that fall under the 'y2k' category. Obviously, some new trends are emerging, but I definitely see an influence from specific decades in fashion right now."
In terms of footwear, several brands have gained momentum recently, creating unique shoes that can spice up any outfit. For Campolindo students, it seems sneakers are the collective favorite.
"Some shoe [brands] that I noticed have gotten pretty popular recently are Vejas, Converse, and Golden Goose. They all have a ton of different styles [of shoes], and can be paired with both casual and dressy outfits," said junior Sophia Awad.
As some students begin to venture outside of their typical style as the seasons change, others prefer to stick to their tried-and-true brands, many of which continuously stay up to date on the fashion trends.
"I like to shop [at] brands like Urban Outfitters, Brandy Melville, and Lululemon throughout the year. I notice their inventory sort of changes as the seasons do, so I always know they're going to have something I'm looking for," said sophomore Kendall Hollyfield.
With so many different fashion trends constantly emerging, this year's spring is sure to bring about a lot of style.
"I definitely notice a lot of people stepping up their outfits recently. There's just so many new trends everyday, and so many opportunities to express yourself [through fashion]," noted Mandell.
Leave a Comment
Your donation will support the student journalists of Campolindo High School's The Claw. Your contribution will allow us to produce more issues and cover our annual website hosting costs.
About the Contributors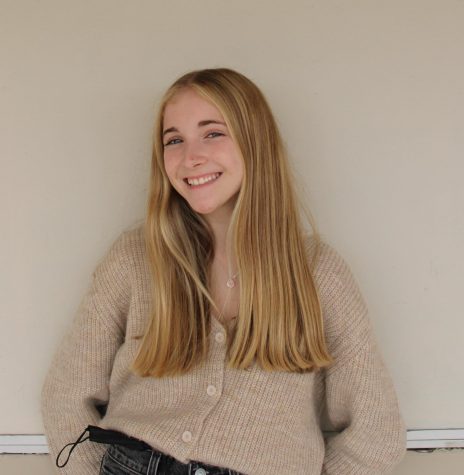 Ruthie Stoll (she/her), Staff Writer
Freshman Ruthie Stoll is a dancer, tennis player, and foodie. She grew up in a small town in Pennsylvania, moved to the Bay when she was 4, and just graduated...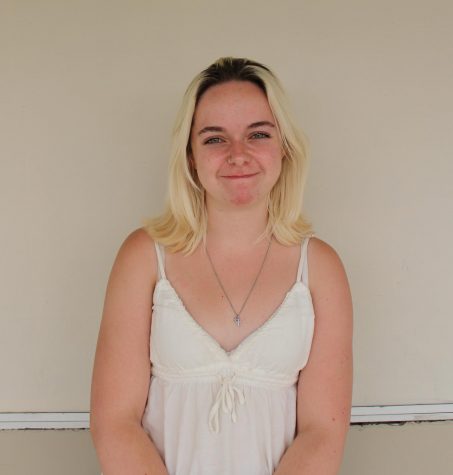 Josie Doran, Staff Videographer
Senior Josie Doran loves listening and creating music, specifically pop, directing, and playing with her dog. Her mom is an important influence in her...