Spring Break 2022: What to Expect
As governments across the world begin to loosen their COVID-19 restrictions and shift their rules to accommodate the coming endemic, the travel industry is hopeful that this year will provide an outlet for travel to come roaring back.
Spring Break this year is predicted to have almost double the flights than previous years because this is the 1st time people are allowed to freely travel. Here's what to expect when traveling this year:
Air Travel: Air travel has been 1 of the last holdouts for strict pandemic mask requirements. In the United States, for example, the mask mandate is still enforced. Over the last year, people have been required to wear masks everywhere, sometimes even receiving a fine if they don't comply; for example, Santa Clara issued out personal and business fines in the peak of the pandemic to non-mask wearers.
Although, the tide may be turning. Within the past few weeks many European airports have lifted their mask requirements, as have some other countries as well. The United States has also been lobbying to not extend the mask mandate because it is difficult to rationalize mask rules in the sky, given that the mandates are lifted in other indoor locations.
As of now, airports and flights in the US are still requiring passengers to wear a mask on the plane and inside the airport. If the White House does not extend the mask mandate further, we may be able to go maskless in airports starting on April 19.
While this year's Spring Break will most likely consist of masks while flying, we can stay hopeful that this summer and next year will be back to normal.
Lodging: As COVID-19 restrictions are being lifted across the country and globally, people are hitting the road and skies for Spring Break, some for the 1st time since the pandemic. The New York Times said, "The World Travel & Tourism Council (W.T.T.C.), which represents the global travel and tourism industry, projects that travel and tourism in the United States will reach pre pandemic levels in 2022, contributing nearly $2 trillion to the U.S. economy."
However, these travelers will find a changed and pricier travel landscape this year. People should be prepared for full flights and pricier hotels, especially in popular destinations. Although there are deals that can be made, they require some flexibility and creativity on the part of the traveler.
A very popular Spring Break destination, Hawaii, is dropping its "Safe Travels Hawaii" COVID-19 restrictions this month, which have been some of the strictest restrictions in the US. Although this might seem like a good thing, it is causing a surge of Spring Break travelers who will most likely depart from California or Washington because of the lower fares for flights. The prices will be higher than typical and lodging will be scarce.
Sophomore Matthew Vonderbrink, who is traveling to Hawaii this break, said, "It has been harder to find hotels this year, so my family and I had to rent a house instead."
Rental Cars: With travel rebounding this Spring Break, many travelers who have been accustomed to easy-to-find and affordable rental cars are in for a shock.
The pandemic has wreaked havoc on the rental car industry, causing companies to respond by selling off significant portions of their stock because of the initial plunge in travel. This shortage is expected to continue now that travel is becoming more normal again, which means it will be difficult to secure a reasonably priced rental this Spring Break.
In order to combat these unreasonable prices, travelers should plan out their trips in advance to avoid the rise in price that comes closer to popular travel dates. Not every destination is experiencing a shortage in rental cars, but it is evident in popular resort areas such as Arizona, California, Florida, and Hawaii.
Another way to avoid these higher prices is to find other means of transportation. Some transit alternatives to renting a car are rideshare services, bike share systems, and public transportation.
Destinations: Many people take Spring Break as an opportunity to travel to a warmer climate in an attempt to dethaw after the cold winter months. Sophomore Carley Hudson said, "People go to warm places for Spring Break because after winter, people want to be surrounded by warmth with their friends and family."
According to a survey posted on @thecampclaw Instagram account, the most popular destination that students are going to this year is Hawaii. A close runner up this year is Los Angeles, or places in SoCal. Vonderbrink said, "I think Hawaii is going to be very popular this year because it has less restrictions and it has great weather".
Students are looking forward to "spend[ing] time with friends and family while getting tan for summer," said Hudson.
As students travel far and wide this Spring Break, we should all remember to stay safe and, most importantly, have fun.
Leave a Comment
Your donation will support the student journalists of Campolindo High School's The Claw. Your contribution will allow us to produce more issues and cover our annual website hosting costs.
About the Contributors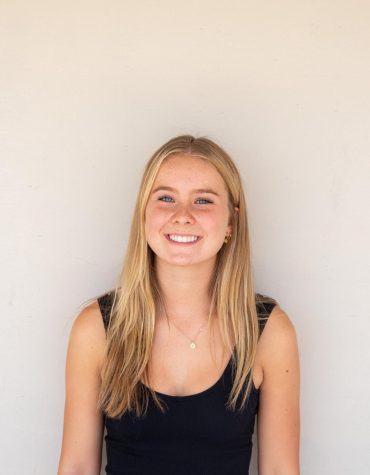 Erin McDonald (she/her), Sports Editor
Junior Erin McDonald has always had an interest in being creative. Recently, she has taken up a passion for nail art and enjoys making new, complex designs...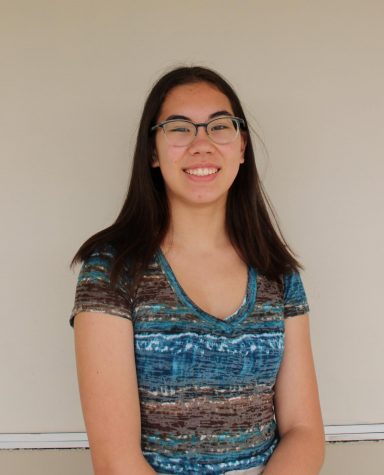 Grace Franklin, Staff Artist
Sophomore Grace Franklin has an interest in art and improving her digital art skills through The Claw Art Staff. Franklin has a deep interest in video...