Campus Cats Find Refuge in Campo Community
For any students who have been on campus when it's more deserted, seeing the campus cats is common. From the black cat that lives under the senior deck to the white-bellied cat that lives in the bushes outside the AUHSD Service Center, these cats have become a part of campus life for those who interact with them.
Local community member John Aspery has made a routine of visiting and feeding the white-bellied cat who lives next to the AUHSD Service Center. While there used to be 2 cats that lived in that area, 1 recently died, according to Aspery.
"I've been up here feeding the cats now for several years, and I just love animals…it's part of the way I live," said Aspery. "There's a little bed there that I brought over a couple of years ago and in the wet weather, she does hide in the bed…[and] I've got a dog and I walk the dog up and down. Eventually, they got used to the dog. Initially, they'd run away when they saw the dog…But now if I'm here with the dog, [the remaining cat] will come trotting out and sniff around the dog and say hello," said Aspery.
Asprey has not named the cat, but "just call[s] her Kitty." He has spotted Kitty "up in the school yard and…suspect[s] that she hides in somebody's backyard" near the AUHSD Service Center.
For students who walk near the AUHSD Service Center, they may be able to catch a glimpse of Kitty laying in the sun.
The more well-known campus cat is Shy. Known by many names from students and staff, varying from "Splash" to "Kitty-Kitty," Shy is the black cat who resides under the Senior Deck. Administrative assistant Melissa Haldeman and campus supervisor Kim Miller have been feeding the cat and accepted the name "Shy," which was chosen by choir teacher Mark Roberts' daughters.
There are several theories as to how Shy wound up living at Campo. Haldeman said, "The guess is that the cat has been there for a couple of years. Apparently as a kitten, she was taken out and neutered. And then nobody wanted to adopt her. They brought her back and rehomed her here. Now we're not sure if it's true or not, because [Miller] and I…noticed that her ear…needs to be clipped if [she's] neutered, and hers is not."
"I actually believe she was dumped because she is so sweet," said Haldeman.
Whether Shy was abandoned or is wild, she's friendly with most people Haldeman introduces her to. "She's incredibly sweet. And I would love to find her a home of somebody who really wants to adopt her. It's a challenge. It takes a while for her to get to know you, but once she gets to know you she's just darling," Haldeman added. "She just started letting me pet her maybe 3 months ago, and she'll let me pet her but she won't let [Miller] pet her…She's very selective."
Haldeman came across Shy on a rainy day in October. Since then, a relationship has grown between the 2. "She follows us out. And so sometimes we worry that we've done a little too much…but she's still very aware of people. So if I'm down there petting her and a student will come…she will run out so she's very aware of who she trusts. We're definitely, by feeding her, probably domesticating her a little bit more [and] somebody will need to take care of her. So the plan is to try to figure out how to get her into a home or into a place," said Haldeman.
Shy and several staff members, including Haldeman and Miller, have formed a daily routine of interactions. "[Shy] sometimes hides but most of the time she waits in the morning…at 7 and she's usually at the quad. And when I pull up, she now knows me [and] she'll go running to the area…where we feed her and she just waits to be fed," Haldeman said. "And then on the weekends, I'm here every weekend to feed her…she's always on the deck. If it's sunny and warm, she's sunning herself when the kids aren't here."
Miller added, "When I work at night, we go ahead and check on her."
Both Haldeman and Miller are trying to find a permanent home for Shy. "She needs a home, we're working on that…but taking her away from where she knows [is] hard. We've considered bringing her to a cat place called Jelly's [Place], but it's been very hard to remove her from this area because this is all she knows," said Haldeman.
Some students have been disrespectful towards the water and food bowls left out for Shy, and an igloo shelter left out for her was also stolen. Haldeman said, "I would just love to say that hopefully we can all keep her safe…we're just trying to make Campo students aware that she's like the Campo mascot and we can all take care of her."
Leave a Comment
Your donation will support the student journalists of Campolindo High School's The Claw. Your contribution will allow us to produce more issues and cover our annual website hosting costs.
About the Contributors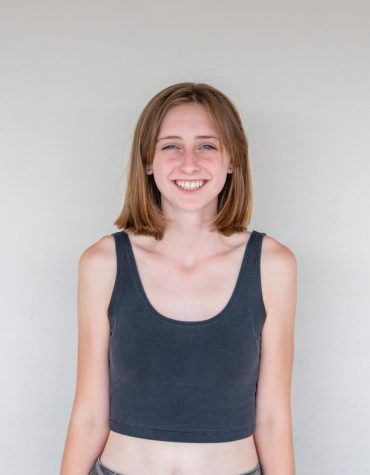 Maggie Doolittle (she/her), Editor-in-Chief
Senior Maggie Doolittle has been a Girl Scout since kindergarten, racking up a total of 11 years in her troop. "I have continued [Girl Scouts] because...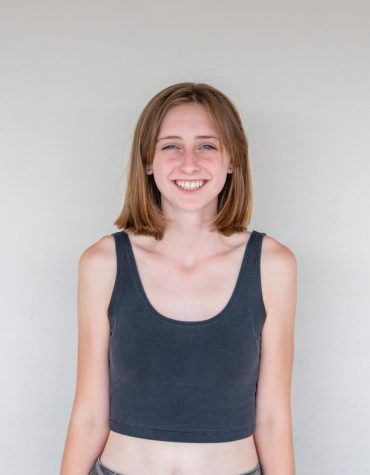 Maggie Doolittle, Editor-in-Chief
Senior Maggie Doolittle has been a Girl Scout since kindergarten, racking up a total of 11 years in her troop. "I have continued [Girl Scouts] because...