Upcoming Movies of 2022
2022 has officially begun, and 1 thing people can surely look forward to is the release of some of the most highly anticipated movies. These movies range from Marvel action films to reboots of old classics, including a film option for everyone. In The Claw's opinion, here are the top upcoming movies of 2022:
1.The Batman
This movie features Robert Pattinson as Batman through his 2nd year of fighting crime. He discovers problems in Gotham City that correspond with his family and faces a killer named The Riddler. This action packed film displays a different take on Batman as well as an outstanding cast.
2. Uncharted
This adventure film is based on a popular video game and stars actor Tom Holland. The main characters set off on a difficult journey to find treasure that is rumoured to be the best never found. Along the way they discover clues that may lead to another adventure to find main character Nathan Drake's long lost brother. This exciting film releases in February and will not disappoint viewers looking for an adventure.
3. Scream
A sequel to the 4 previous Scream movies, this horror movie, informally known as Scream 5, follows a new killer who has taken on the famous mask and is selecting to traumatize a group of teenagers, hoping to uncover some secrets from the deadly town of Woodsboro. This movie is set to release January 14, but details on the film remain sparse, meaning viewers should be ready to be surprised.
4. Hocus Pocus 2
The popular Halloween film is officially coming out with a sequel that will feature similar characters from the 1st movie as well as new characters. The movie follows the Sanderson sisters as they bewitch Salem for a 2nd time. While this movie doesn't have a set release date yet, stars have confirmed that it will be released in fall of 2022, just in time for the Halloween season.
5. Legally Blonde 3
This long awaited installment to the popular series of films starring Reese Witherspoon is set to be released in May of 2022 and has fans ecstatic. Very few details about the plot of this movie have been revealed thus far, even though the film has been in the works since 2018, enduring many delays due to the pandemic. Fans can get excited to see the stars of the past movies combined with new characters in another great addition to the chick-flick series.
6. Top Gun Reboot
After 30 long years, fans are finally getting a reboot to the extremely famous Top Gun movie starring Tom Cruise. The film will include many of the beloved action aspects of the 1st movie, but will also incorporate new characters that are sure to be a great addition to this classic film. This reboot was originally supposed to be released in November of 2021, but has been adjusted to release on May 27.
7. Mission: Impossible 7
Another sequel starring Tom Cruise is set to be released in September of 2022 and is guaranteed to incorporate the jaw-dropping stunts from the past movies in the series. The movie is directed by Christopher McQuarrie, and according to internet buzz, has a big fanbase to impress.
8. Jurassic World Dominion
This sci-fi action series has been widely-praised, so the 3rd installment is certain to be amazing. This film includes original actors Laura Dern, Sam Neill and Chris Pratt, but also adds in some fresh faces. Although not many details have been released about this film, it is predicted that it will follow adventures of the aftermath of Jurassic World: Fallen Kingdom. This sequel will be released in June and is sure to bring in excited crowds looking for an addition to the action-packed series.
Sophomore Kendall Hollyfield is excited to see the sequels of many classic movie series. "I'm excited for Legally Blonde 3 because I loved the first 2 [movies] and I think it'll be a good re-installment of a classic movie series. I also think the movie Scream will be good because it will also be another sequel to a classic series," said Hollyfield.
Freshman Ryan Rittmann is also excited for new additions to many timeless series and said, "I'm excited for [The] Batman because it's a very good action movie and I like the series. Also, I'm excited for Legally Blonde 3 because it seems funny."
Both students agree that viewing movies at a movie theater is more enjoyable than seeing films at home. "I like seeing movies at the theater because I think there's a lot more excitement seeing it [along] with a lot of people and you don't have any distractions in the movie theater so you can really focus on the movie," said Hollyfield.
Leave a Comment
Your donation will support the student journalists of Campolindo High School's The Claw. Your contribution will allow us to produce more issues and cover our annual website hosting costs.
About the Contributors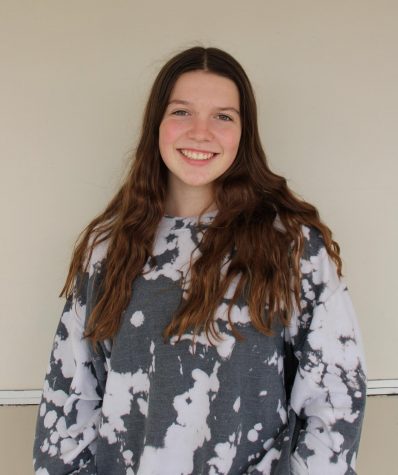 Mia Daly (she/her), Staff Writer
Freshman Mia Daly's passion for freedom in prose drove her to join the writing staff for The Claw. 

Daly has always loved writing and English classes....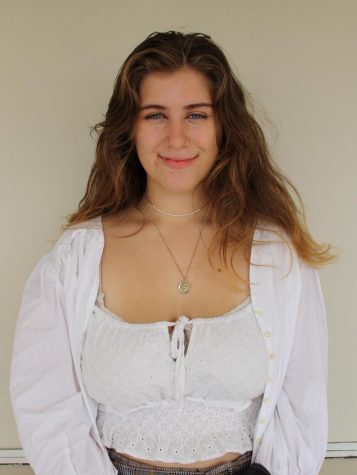 Kayla Barker (she/her), Co-Visual Media Editor
Senior Kayla Barker is an art enthusiast. Barker enjoys spending time drawing, painting, or learning more about the craft by watching videos by other artists. 

"I...