10 Merry Films for the Holiday Season
As we have emerged into the holiday months, the cheeriest days of the year are coming up quickly. Especially during the cold weather, curling up with a cup of hot chocolate and a festive film can be a great way to embrace the season of joy. Here are The Claw's 10 best holiday movies to get you into the jolly spirit:
Home Alone 1 and 2
When one thinks about the holiday season, it's hard not to think about the classic Home Alone franchise. While it seems like almost everyone has seen these holiday classics, the holiday music, along with Macaulay Culkin's comedic performance as the leading role, still makes for a movie worth another watch.
Happiest Season
This romantic comedy-drama film follows a woman who struggles to come out to her conservative parents while she and her girlfriend visit them during the holidays. Released in November of 2020, the film provides a fresh take on the classic family reunion trope that many Christmas movies fall under. With themes of love and acceptance, the film makes for a heartwarming holiday tale.
Elf
In another classic holiday movie, Buddy, an elf raised by Santa's elves in the North Pole, travels to New York City to search for his real father. With a creative plot, well thought-out humor, and a bubbly performance by Will Ferrell, the film is sure to put anyone in the holiday spirit.
The Grinch
This 2018 film is an updated adaptation of the prior 2 installments in the Grinch series based off of Dr. Seuss's books. It of course follows the story of the green, Christmas-hating, furry creature, and his aggravation with the cheery, Christmas-loving citizens of Whoville. With impressive animation, a cheerful soundtrack, and likable characters, the film makes a great family-friendly favorite.
Four Christmases
In this 2008 film, a couple must spend Christmas Day trudging around to four separate family get-togethers after their exotic vacation plans are cancelled. With some rude humor and language, the film likely isn't the best choice for a family-friendly film, but still makes for an entertaining movie great for a laugh.
Love Actually
This film has remained the blueprint for holiday rom-coms, and it's easy to see why. Featuring a cast filled with stars, the film follows the lives of eight very different couples navigating their love lives, all set during Christmas time in London, England. With heartwarming clichés, and light comedy, it's a cute, wholesome film to get into the merry state of mind.
Carol
Set in New York City during the Christmas season in 1952, Carol tells the story of a relationship between an aspiring female photographer and a woman going through a difficult divorce. With a stellar performance by Cate Blanchett, makes a romantically captivating film for the winter season.
Nutcracker and the Four Realms
For ballet fans in need of a magical film, this is sure to check the boxes. Adapted from the 1892 two-act ballet, the Nutcracker, the film follows a young girl, Clara who is transported into a world of gingerbread soldiers and an army of mice. Extravagant costumes and talented dancers make for a mystical cinematic adventure for anyone.
The Holiday
In yet another holiday rom-com, 2 women dealing with guy-problems decide to swap homes in each other's countries, where they each meet a local guy and fall in love. The snowy aesthetic of the movie makes for a light-hearted flick that leans less toward a Chrstimas theme, and more towards a winter one.
Campolindo students have their variety of favorite films to choose from to embrace the holiday season. Sophomore Soleil Porcella said, "I really like the film A Bad Moms' Christmas. It's not super family appropriate, but I think it's a funny, and festive film, so I always watch it at Christmas time".
For some, the best Christmas movies come with a wave of nostalgia. Freshman Alexis Awad said, "One movie that I watched a lot [when I was] younger is The Polar Express. It's a little young for me [now], but it's definitely a good [film] for families or younger kids".
With so many new and old films, the holiday season is the perfect time to rewatch old favorite films, or discover new ones to get into the festive mood.
Leave a Comment
Your donation will support the student journalists of Campolindo High School's The Claw. Your contribution will allow us to produce more issues and cover our annual website hosting costs.
About the Contributor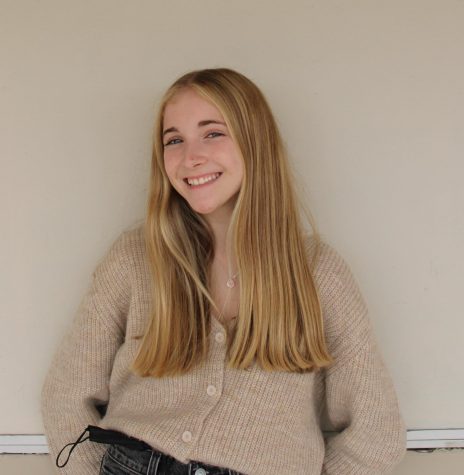 Ruthie Stoll (she/her), Staff Writer
Freshman Ruthie Stoll is a dancer, tennis player, and foodie. She grew up in a small town in Pennsylvania, moved to the Bay when she was 4, and just graduated...