Campolindo Student Body Experiences Increase in School Spirit
Campolindo experienced an abundance of school spirit in the recent campus Spirit Week on August 30 through September 3.
Students and teachers alike participated in Spirit Week this year, and Leadership students were pleased with the unexpected turnout. Most credit this increase in participation to the activeness of the school's social media accounts.
Leadership Rally Coordinator senior Laurel Hunter said, "I think the Instagram helps because [some people] don't know that it's Spirit Week, because they haven't seen it around on posters and stuff, they see it on Instagram…"
This Spirit Week consisted of pajama day, beach day, USA day, tie-dye day, and a red-out on Friday, which aligned with the 1st home football game. School spirit could be seen all week through the large amount of students who dressed up, and the number of participants in Spirit Week increased as the days went on.
Leadership Secretary sophomore Molly Dougherty said, "I definitely saw more people getting involved with Spirit Week. This is obviously my 1st year, my 1st spirit week, so I haven't seen the previous years, but I'm really happy with the turnout that we got."
The pandemic has put distance, literally and figuratively, between students and Campolindo, so this increase in spirit has helped a lot of incoming students, such as Doughterty, feel more comfortable and connected to their new school.
Dougherty said, "…obviously, for the freshmen and sophomores, this is their 1st time on campus, regularly. And so, I think just getting that excitement just makes us want to just be more involved, and kind of take back or get back… a year that we missed out on."
Upperclassmen found themselves participating in Spirit Week more this year than others, possibly because they missed out on previous Spirit Weeks that were cancelled due to quarantine.
Hunter said, "I did something every day [for Spirit Week] and [in past years] normally I… only [participated] 3 times a week or something like that."
Spirit Week also helped students of all ages get excited about the Friday football game. Algebra 2/PreCalc Honors teacher Petro Petreas said, "I think that the red outs help for home football games, but the Spirit Weeks aren't supposed to only revolve around football."
About the Contributor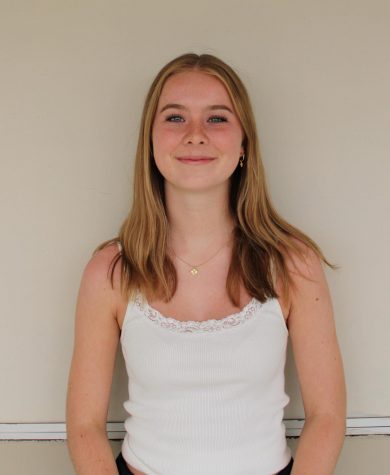 Erin McDonald (she/her), Staff Writer
Sophomore Erin McDonald has always had an interest in being creative. Recently, she has taken up a passion for nail art and enjoys making new, complex...