Pandemic Forces Dance Industry Reflection
For an industry that relies so heavily upon live performance and interaction, the past pandemic-ridden year has had tremendous effects on the world of dance. With March 2020 came closed theaters, canceled performances, and classes held digitally via Zoom, virtually halting everything that the dance industry once was.
Even in Moraga, a town seemingly distant from the entertainment epicenters of cities like New York and San Francisco, the arts community has felt the inevitable repercussions of this pandemic.
Over the past few months, The Claw has met with 2 California Academy of Performing Arts (CAPA) dancers, juniors Halley Campo and Olivia Curtis, to explore how COVID-19 has affected the dance industry on a local level, beginning in our own Rheem Valley Shopping Center.
Curtis said, "Dancers have definitely been affected differently than some other industries, as much of dance relies on being in the studio with other dancers, doing live performances, and most importantly being able to connect with other dancers, all of which are hard to do over Zoom."
In order to prevent the spread of the virus with social distancing last year, dancers of all skill-levels and aspirations worldwide were forced out of studios and into their homes. Despite Curtis and Campo both dancing in the highest levels offered at CAPA, being unable to dance in the studio as often "definitely lowers the rigor of [their] classes a bit," said Curtis.
For many dancers, finding motivation to continue training and dancing became a new, unanticipated challenge. Without the comradery that interacting with your peers in-person provides, finding the impetus to wake up each day and engage in grueling classes could be a struggle.
Campo said, "I think a big thing is motivation; you know that you love it, but you're having a hard time getting yourself to do it, especially when you can't be with your classmates. The Zoom calls alone in your house can sometimes feel like a chore. You kind of second guess yourself, 'If I'm not enjoying this now, do I want to keep doing it?' But then, coming back to the studio and [performing] a Nutcracker, even though it was sort of a last minute thing, was a good reminder that the situation can change. The environment is a big factor."
Curtis added, "I think I've always seen dance as an emotional release for me. If you're stressed or anything, dancing always makes it better. During COVID, when we were in our houses the entire time, it was really hard to get that same effect that we used to have when we were in the studio. But coming back [to the studio], it's definitely like a sanctuary."
Despite the obvious hardships, the dance industry has also experienced some positive effects of the pandemic. From COVID-19 came moments of inspiration, such as virtual galas and the viral "Swans for Relief" fundraiser for COVID-19 relief, which featured 32 ballet dancers from 14 different countries dancing the iconic "Dying Swan" variation while in isolation.
Curtis hopes that such displays of connectedness may persist as we exit this phase of the pandemic, "At the beginning of the pandemic, no one could do live performances, which is the normal way to show dance to other people. I have since seen a lot more dance on video, which has allowed for collaboration between people from entirely different continents, which we could not do as easily in the past, and I hope this continues after it is safe to do regular performances again."
Although CAPA was unable to perform "The Nutcracker" live at the Campolindo Performing Arts Center as they would have in past years, dancers made due with a recorded version of the holiday classic.
Curtis said, "[The] Nutcracker this year was definitely different from last year, as we were not able to use Campo's theater like we usually do. We ended up filming at the studio instead, having rotations of people and breaks between dances to stay within COVID restrictions. Overall, it went pretty well… with the wings and backdrop we were able to put up."
In addition, it appears that the pandemic has served as a much-needed catalyst for change in the dance industry. Although it is important to preserve tradition in dance, it has long-since been thought that much of this tradition, particularly in classical ballet, can be discriminatory and harmful to artists.
"I think the pandemic has inspired a lot of reflection, not just in dance, but overall more people are becoming more conscious, especially with everything that happened over the summer regarding Black Lives Matter. With all the time to reflect on how you've contributed to biases and stereotypes, I think that translated into the dance world. There's a lot more companies coming out with a wider range of skin tones for pointe shoes and that kind of thing. I've seen a lot more companies try to highlight their [people of color] dancers," said Campo.
In light of the murder of George Floyd and the subsequent protests this summer, a Change.org petition circulated social media demanding true 'nude' dancewear options for dancers of all skin tones. After accumulating nearly 320,000 signatures, big-name dancewear brands Capezio and Bloch pledged to begin offering their products in a wider range of darker shades, according to CNN.
Curtis added, "With the Black Lives Matter movement, I feel like some dance companies are being a lot more conscious to not put all of their black dancers into [stereotyped] roles."
In the hopes of eliminating racist stereotypes and caricatures in ballets such as "The Nutcracker", a movement called Final Bow for Yellowface asked ballet companies to put an end to racist portrayals of Asians. Thus far, nearly every major ballet company in America has pledged to do better, NBC Washington reported.
In October of 2020, former New York City Ballet and Miami City Ballet (MCB) dancer Kathryn Morgan uploaded a video to her popular YouTube channel revealing that she had left her job at MCB after having been taken out of leading roles due to her body not "looking like a ballerina," as reported by Observer. After the video garnered over 200,000 views, many other dancers spoke out about their experiences of body shaming at MCB and other ballet companies.
While it should not have taken a worldwide pandemic for the toxicity of these issues to be addressed, many dancers are grateful that such problems are finally being discussed openly.
Beyond these systemic issues within the dance industry being highlighted, the pandemic has also provided a rich space for reflection and evaluation. Choosing to pursue dance can be both physically and mentally draining, so having abundant time to evaluate how dance fits into one's present and future life can prove to be invaluable.
Campo said, "I think the pandemic made me even more sure that I wanted to dance in college. I think that spending so much time at home dancing, reading about dance, and watching dance [videos]…helped me see more of beyond the traditional company route. There's other trajectories that you can take with dance, and I think that the amount of work and effort that I put in just at home was an indication that I would be motivated to [dance] forever. The fact that I kept my motivation up for dance when honestly nothing else felt like it was worth doing anymore made me think, 'Okay, I can definitely commit to this long term'."
Leave a Comment
Your donation will support the student journalists of Campolindo High School's The Claw. Your contribution will allow us to produce more issues and cover our annual website hosting costs.
About the Contributors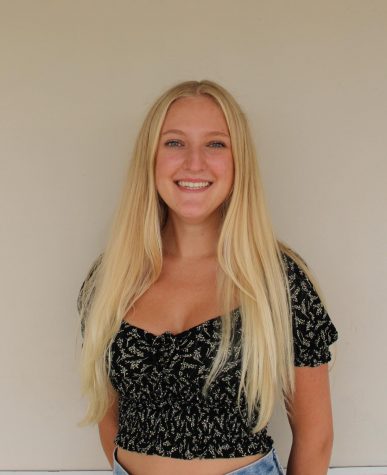 Jensen Rasmussen, Editor-in-Chief
Senior Jensen Rasmussen has been passionate about ballet since a young age, training and cultivating her love of dance throughout her high school career....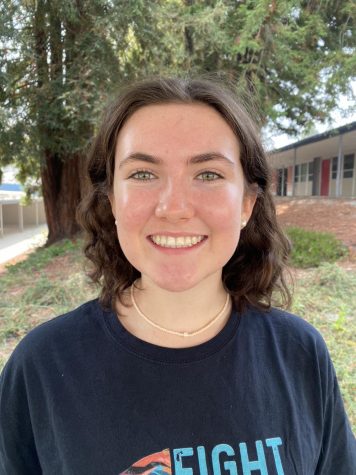 Caroline Fitzpatrick, Photographer
Junior Caroline Fitzpatrick has always loved art and photography. She uses her film camera to capture moments whether she's traveling on vacation or exploring...