Students Volunteer at Hospital in Midst of Pandemic
For Campolindo students working at John Muir Hospital to gain experience in the medical field, the pandemic has shifted their focus to supporting the nurses.
Senior Abbie Lee, who has been working for a year at the hospital and in person for 5 months, explained that "volunteers do the grunt work for the doctors and nurses such as discharge patients and bring them food, or carry belongings from one place to another. A lot of our job is simply to make nurses' lives easier."
After 3 years of working, senior Isabella Bartos is a Shift Supervisor in which she "delegates the incoming calls from the different floors and also acts as a liaison between the advisor and the people on the shift."
Both Lee and Bartos agree that working in a hospital during the pandemic has emphasized the seriousness of the circumstances. "I know a lot of people that brush the severity of the situation aside, but I see what it has done to not only the people in hospital beds but the healthcare workers who are exhausted," said Lee.
Bartos adds that, as her father is a doctor, "I get the first hand account daily of what is happening in healthcare instead of the sometimes overdramatized or downplayed false news stories."
"With the media it's hard to see past COVID, and although it is really important to be updated and realize how serious this virus is, it's also easy to forget that the hospital is still healing people, and patients who don't have COVID-19 are still coming in to be treated," said Bartos.
The volunteers at the hospital are receiving the vaccine and Bartos said it is the "least I can [do]… so I can protect others."
Bartos added that a tradition that surfaced during the pandemic is playing "Here Comes the Sun" by The Beatles over the loudspeaker every time a COVID-19 patient recovers.
About the Writer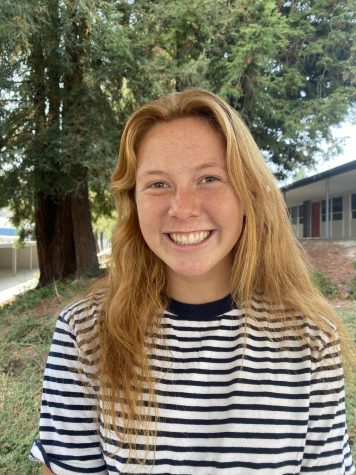 Jessica Rosiak, Editor-in-Chief
Jessica Rosiak, a senior at Campolindo, has always looked forward to exploring new places around the world. "I enjoy going to places that are unique and...