Fashion Forward: 2021 Fad Forecast
While fashion is subjective and means something different to everyone, come New Year's Day, there are always some trends that are better left in the past so up-and-coming fads can take their rightful place. Here are some early predictions of the drip students will be sporting if the day we return to campus ever comes. La Puma called it first!
1. Brown everything. The color brown is definitely taken for granted and will most certainly be taking closets by storm in early 2021. While some argue that the infamous cropped brown puffer jacket had its 15 minutes of fame already, I believe the color will remain on the mannequins in store windows and "What's Trending Now" emails we get from whatever online stores tricked us into providing our contact information.
2. Print pants. Boring old blue jeans are so forever ago. If you're not wearing sweatpants every day or have not added at least one pair of plaid, animal print (zebra print people, I'm talking about you mostly), or those avant-garde face pants, then you're either lying or resistant to trends.
3. Repurposed patchwork clothing. Respecting Mother Nature is cool, as is repurposed clothing such as patchwork jeans or duo-college athleisure. There are Etsy stores for everything these days, so here's to a new year of supporting small businesses AND doing your part to combat climate change.
4. Unconventional hair colors. It's old news that early quarantine was the age of mental breakdowns and impulsively dying your hair bright purple, radioactive yellow, or a combination of the two. But will the experimentation with hair dye continue into the new year? All signs point to yes! As it seems more and more time will be spent at home, everyone should be in favor of taking advantage of the alone time to fully send while we're still young.
5. GAP sweatshirts. After consulting various fashion moguls and social media predictions, many believe that the GAP sweatshirts of our youth are also bound for a comeback. Personally, I feel that this trend is just another wave of wearing sweatshirts with big blocky collegiate letters with a nostalgic feel, but to each their own.
6. Two-piece sets. Sure, wearing sweatpants can get a little repetitive. What really spices up a comfortable outfit, though, is a matching top and bottom set. Reminiscent of the juicy tracksuits of the 2000s, companies like Kim Kardashian's Skims are pumping Instagram full with subliminal messages that a cute top is no longer enough; a matching fit elevates the fashion factor exponentially.
Leave a Comment
Your donation will support the student journalists of Campolindo High School's The Claw. Your contribution will allow us to produce more issues and cover our annual website hosting costs.
About the Contributors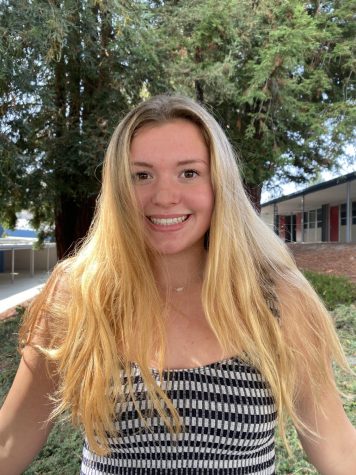 Nicole Kennedy, Opinion Editor
Senior Nicole Kennedy has played volleyball for 8 years and is currently on Campolindo's varsity team. She also played club volleyball at Red Rock East...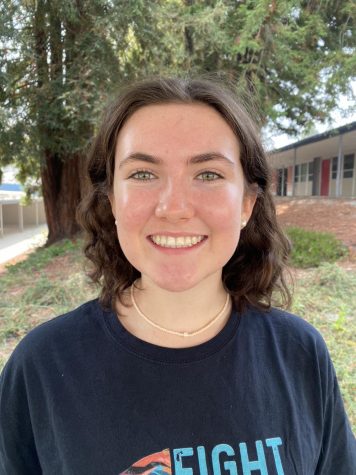 Caroline Fitzpatrick, Photographer
Junior Caroline Fitzpatrick has always loved art and photography. She uses her film camera to capture moments whether she's traveling on vacation or exploring...