Tiger King Tops Quarantine Television Picks
Netflix and other streaming platforms have done a great job of pumping out short and sweet series that are different from the overused rich New Yorker or "my boyfriend is a vampire" narratives with which students are all too familiar. But are these shows worth the hype?
Here is La Puma's brutally honest review of some of the top-ranking shows on various streaming platforms. No spoilers ahead!
1. Tiger King. You all knew this was going to be the 1st review. In all honesty, this show was the most interesting 8 hours of my life during the last month. It involves tigers (of course), polygamist cults, murder mysteries, politics, in addition to being chock-full of varing felonies. Oh yeah, did I mention it's not fictional? This documentary was well-filmed, makes you grateful for life in Moraga, and is truly unlike anything you've ever watched before. The only thing the show lacks is dental hygiene…
Rate: 10/10
Streaming Platforms: Netflix
2. Love is Blind. A new twist on the typical "finding true love" reality show, Netflix released this social experiment meets The Bachelor series before the whole shelter-in-place debacle. The show explores whether or not people can fall in love without seeing each others appearance. I do give the casting director props for diversity. And, the isolated pods from which the contestants interact feels much like our current situation. However, all the air time was divided up between the same 4 people, all of whom, by the end, became extremely annoying to watch. I also felt like this show copied The Circle, another series on Netflix about an anonymous social experiment.
Rate: 4/10
Streaming Platforms: Netflix
3. Outer Banks. Currently the 3rd most popular show on Netflix, it combines the narratives of Scooby Doo, National Treasure, and The Pirates of the Caribbean. Most of the acting in the show is actually quite good, with the exception of the main female actors who unfortunately conform to clichés. Additionally, this show delves into several important themes like class warfare and ethics. 10 episodes is a bit short, but this show packs a punch. WARNING: This show is not for the faint of heart. I'm talking dozens of chase scenes, fight scenes, and cliffhangers to push your adrenaline to unhealthy levels.
Rate: 9/10
Streaming Platforms: Netflix
4. All American. Before you ask, yes, it's worth the hype! With 2 lengthy seasons, this show will keep you distracted for a week or 2 during quarantine. It follows Spencer James, a gifted football player from a rough neighborhood trying to go pro. The disparity shown between the 2 famous L.A. neighborhoods (Beverly Hills and Crenshaw) illustrates how someone not too far from where you call home could be living a totally different life than you — kind of like Moraga and Oakland perhaps. This series illustrates the gang violence some neighborhoods face, an important issue unknown to many in our community. Additionally, this show is based on the true experience of a man who appears in the show as the assistant coach to the Beverly Hills Eagles.
Rate: 9/10
Streaming Platforms: Netflix
5. Listen to Your Heart. Yep, Bachelor Nation has managed to survive a global pandemic. A spin off of Bachelor in Paradise, this show locks various male and female musicians inside a mansion with the goal of having them fall in love and singing excessively while doing it. While the appeal of the Bachelor franchise is based on judging the participants who face issue after issue, for some reason this new show did not resonate the same as other installments of the franchise. Also, 2 hours is a bit excessive for an episode in which little happens, especially when half of it consists of the same commercials on repeat.
Rate: 5/10
Streaming Platforms: Every Monday night on ABC
6. Unorthodox. If you're into more serious kinds of biography shows, this is for you. Focusing on a Hasidic Jewish woman who flees from her community in New York city to Berlin, Germany, this 4-episode series is based on a true story. It is quite slow and you have to read subtitles for most of the show (It's just reading! Don't be lazy!), but it will have you on the edge of your seat in a different way. The story-line also follows personal growth rather than being action-centric.The main actress is very talented, and it was interesting to learn about customs that are unfamiliar to me. Who knew arranged marriages were still a thing?
Rate: 6/10
Streaming Platforms: Netflix
Leave a Comment
Your donation will support the student journalists of Campolindo High School's The Claw. Your contribution will allow us to produce more issues and cover our annual website hosting costs.
About the Writer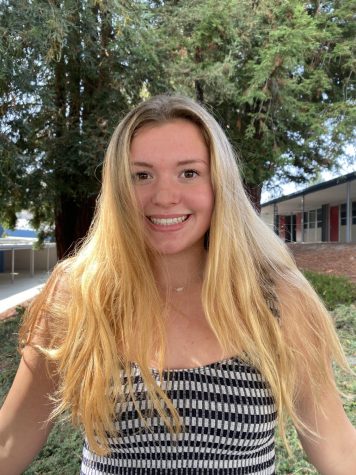 Nicole Kennedy, Opinion Editor
Senior Nicole Kennedy has played volleyball for 8 years and is currently on Campolindo's varsity team. She also played club volleyball at Red Rock East...