Personal Experience Fuels Poetic Expression for Siu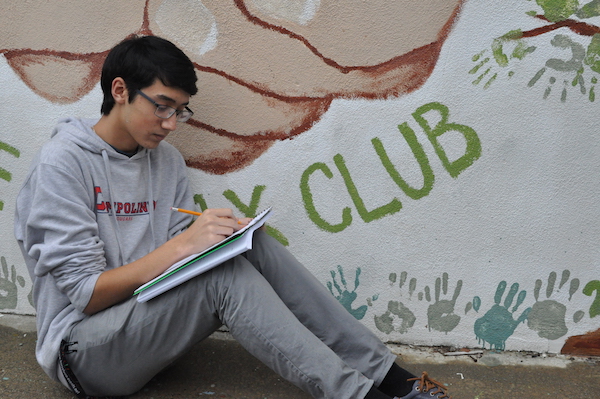 While offering his work up for public review is unusual, junior David Gomez Siu, a veteran poet, will publishing some of his musings on culture and personal experience in the Literary Club's magazine The Campo Review.
Fellow poet Tanya Zhong said, "I read one of David's poems in the magazine and it is really interesting because it's kind of about his heritage and race."
He considers his poetry a type of "inner dialogue" and doesn't usually publish his work because he sees it as something for himself. "A lot of my work is really personal, about things that I experience and the things around me," said Siu.
However, Siu still submits some of his work. "Once in a while I'll write a good poem and submit it to maybe Campo Review or show it to my friends. I can say that I will be publishing another poem soon. I don't know where it will be published but it will be coming out soon," he said.
Siu has been writing poetry for as long as he can remember. "I don't want to be that person that says 'I've always been writing poetry and it's always been in my life,' but I've always been writing poetry and it's always been in my life," laughed Siu.
Siu began investing more time into poetry in the 8th grade, after winning awards for his work all 3 years of middle school. "A lot of stuff started happening in my life that I needed to reflect on but I didn't have a lot of resources or people to talk to… I think poetry helped me develop myself and organize my thoughts," he said.
Siu said, "I'll write poetry because it's different. It's not like talking to another person." He said it's more helpful because "unlike writing fiction" it makes you "look deeper into why things happen."
Siu also wants more people to try creative writing. "I think poetry is a great way of expressing your opinions, of yourself, and I think more people should do it. Even if it's not viewed as by other people as 'good,' poetry should really be about how you feel about your own writing. And I think that's what makes poetry different," he said.