Overwhelmed Students Reminisce On Asynchronous Mondays
Returning to campus full-time this school year, students were thrown into the depths of block scheduling, 8:00 am start times, brief brunch and lunch breaks, and the dreaded, 7-period-long, Monday schedule. For some, being on campus for the 1st time in over a year, the contrasting intensity of this typical schedule has been overwhelming. With the advent of sports and extracurriculars, as well, many have found themselves utterly fatigued, unable to stay afloat amongst the overload of notes, math problems, essays, and inevitable cramming the night before an exam.
While the return to normalcy has been largely celebrated, there are certain aspects of distance learning that students fondly reminisce upon. Rolling out of bed onto Zoom each morning, having abundant time to do homework in between classes, and open-note tests are seemingly luxuries of the past. However, 1 of the most desperately yearned for elements of virtual learning is the asynchronous Monday, a feature Campolindo entertained for just 1 short year.
I found that having only asynchronous assignments on Monday allowed me to get caught up in all of my classes, spending more time self-studying and preparing for my synchronous classes that week. I was able to get a head start on my work load, which, as a junior last year, likely saved me from hours poured over gruelling homework at ungodly hours of the night.
In addition, I found that most of my teachers managed to cover all of their planned lesson material without the shorter, 45-minute Monday period. Instead, they tended to assign lecture videos, readings, or other self-exploration activities so as to allow students to continue learning during their asynchronous time. Personally, I greatly appreciated the ability to learn some of the material at my own pace, allowing me to optimize my time and focus on topics I struggled with in a way the classroom setting doesn't allow for.
While it may have been partially due to other factors, I ultimately came to the conclusion that asynchronous days were of immense benefit to my overall well-being and learning capacity as a student, as I felt less likely to fall behind and far less overwhelmed by my homework during the busiest parts of the week.
This year, I find myself lusting after the departed days of asynchronous Monday. With the brevity of the periods, many of my Monday classes tend to feel rushed and unproductive, with more heavily weighted lessons and assignments being pushed to Blocks 1 and 2. Often, it feels that I spend more time walking between classes than I do physically engaging in a lesson, leaving me feeling robbed of precious time when looking over my homework that evening.
However, it seems that some teachers may not share students' desires to return to the days of asynchronous learning.
Social Sciences teacher Matthew Bostick said, "I think really the only thing I liked [about asynchronous Monday], and this was unique to me as I had an infant at home, [is that] I got to see the baby more often than if I had been at school everyday. What I disliked about it was not having that face time with students, which I think is important."
He added, "Putting together an online class, which is essentially what we're doing with those asynchronous lessons, that's extra work for teachers because it's something that I could more narrowly hand out in class or describe in a couple minutes via Zoom. I had to write up very explicit instructions, sometimes I was doing screencast recordings [and] uploading those. It's a lot of clicks in Canvas and a lot of extra preparation."
I see the validity in Bostick's argument, as crafting unique asynchronous lessons each Monday would very likely create additional, unnecessary work for already busy teachers. However, might this labor be worth the relief students gain from such a schedule?
In Bostick's opinion, asynchronous Mondays are not the solution to the persistent problem of student burn-out. "I think it was only valid during distance learning. In-person, we have 2 academy periods…Most teachers, myself included, would say they're giving less homework today than they did say 5 years ago. So, [with] the academy periods plus the broader idea of there being less homework, I don't see the value in the asynchronous," said Bostick.
Frankly, I'm not entirely sure if asynchronous learning is the answer, either. Regardless, as I exhaustedly complete my homework each evening, I can't help but wonder if I would have been fast asleep hours before had that Monday been asynchronous.
Leave a Comment
About the Contributors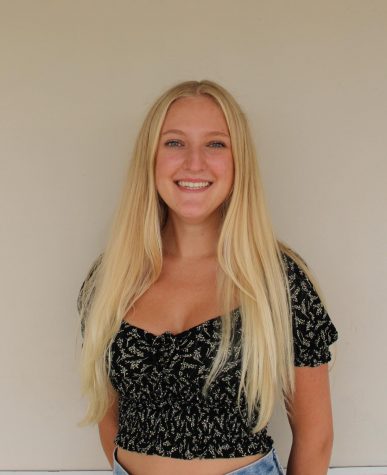 Jensen Rasmussen (she/her), Editor-in-Chief
Senior Jensen Rasmussen has been passionate about ballet since a young age, training and cultivating her love of dance throughout her high school career....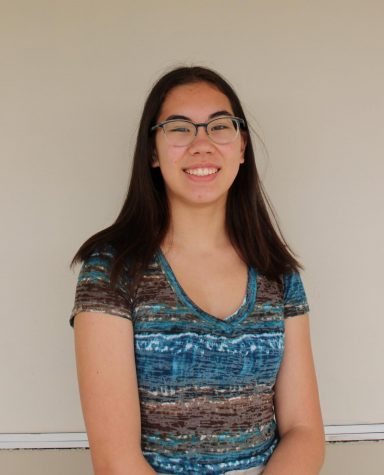 Grace Franklin, Staff Artist
Sophomore Grace Franklin has an interest in art and improving her digital art skills through The Claw Art Staff. Franklin has a deep interest in video...