Spirit Wear Proves Disappointing and Unaccessible
While students are extremely grateful for the hardworking parent volunteers who run the Campolindo spirit wear, the products are underwhelming and unavailable. Many students either miss the deadline for ordering or find the store to be lacking options. Additional variety and accessibility would lead to the spirit wear committee profiting and the school spirit and involvement skyrocketing.
Freshman Alexis Awad agreed that there should be more choices and said, "Earlier classes from the past years have way better [and more options] than this year." Freshmen don't have many options because it's only their 1st year attending Campo, so more options would allow all students to show their school spirit through a variety of different attire.
Spirit wear parent volunteer Wendy Smith stated in an interview that she gets feedback from the leadership class seniors to help determine what designs they should include each year. Leadership also helps to distribute the spirit wear at Cougar Day. While student involvement from the leadership class is a good start, their sole involvement fails to represent the full student opinion.
Smith said, "I think the easiest option would be that again the leadership kids help come up with the initial designs, and then you go and poll the student body, and ask them what they would prefer. Giving them 5 choices." A student poll would be an easy solution to the appeal-lacking designs.
Another major limitation is the administrative approval on spirit wear styles. "We come up with a rough draft of our design items, then they have to go through [Principal] Walker to [be] approved…He wants the designs to be very collegiate. He doesn't want a dramatically different style. There are certain restrictions [on what the spirit wear can be] to keep it as [school] appropriate as possible," Smith said. She also mentioned that Principal Walker wouldn't allow shorts or tank tops to be sold since such items are considered to be inappropriate.
In addition, the ordering time and distribution often takes about 6 weeks to get the spirit wear produced and distributed to the student body. This limits how often the spirit store can be kept open; Smith said that they don't want to overorder for the fear of losing money.
1 possible solution to over-ordering would be setting up pop-up shops at sports games, where they could sell leftover items to ensure that they make a profit. Smith said, "I think that would be a great idea, it's just basically organizing the process… [We] have talked about [organizing a spirit store at sports games], it's more finding parents [and students] who are willing to [attend games] and sell items."
Junior Mira Shah said, "I think that's a good time to sell stuff because then you would have an audience of people who are probably wanting Campo merch."
The main reason for having the spirit wear store in the 1st place is to raise money for the big events during junior and senior year. Senior ball and junior prom are expensive to organize, so the profits from spirit wear sales are put straight to those occasions.
Smith said, "We're going to help all 4 classes to raise money for their main events [during] junior and senior year. So we want to try to be as profitable as possible." By only having the store open once or twice a year, the committee is leaving money and possible profits on the table.
Shah added, "I know a lot of people who have missed [the deadline]." Unfortunately, the inaccessibility drives both parents and students away from purchasing products, which results in lower revenue.
While already having some Campo spirit wear is great, selling items year-round, setting up pop-up shops, and getting more student involvement in the designs would help contribute to more school spirit and an increase in sales.
Leave a Comment
About the Writers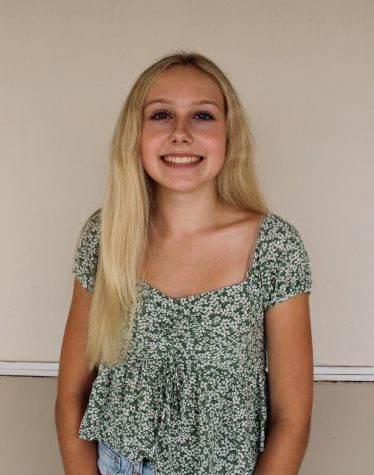 Claire Birdsey (she/her), Staff Writer
When she was 4 years old, Claire Birdsey was enrolled in her first dance class and has been hooked ever since. Dancing at CAPA in Moraga since 2017, she...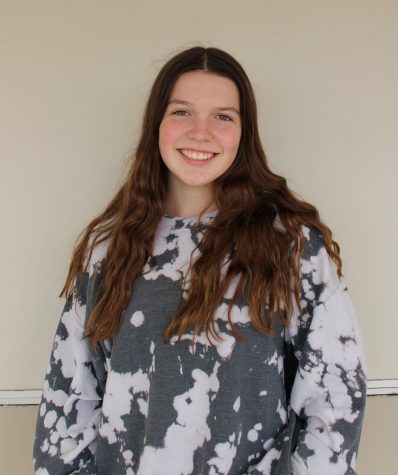 Mia Daly (she/her), Staff Writer
Freshman Mia Daly's passion for freedom in prose drove her to join the writing staff for The Claw. 

Daly has always loved writing and English classes....