Female Sports Deserve Equal Funding
When we think of March Madness, women's basketball isn't the 1st thing that comes to mind. Rather, all the attention and funding for the event is directed toward the men's tournament.
This phenomenon was exemplified in University of Oregon basketball player Sedona Prince's viral video depicting the varying treatment of female and male athletes at the NCAA tournament. While the men were given a full buffet, the women's dinner consisted of mystery meat, a couple potatoes, and steamed vegetables. In addition, the women were subjected to an insulting singular set of dumbbells to workout but men had a fully equipped weight room in a large convention hall.
Unfortunately, this discrepancy is nothing new. Women in sports have consistently not been given the same resources, recognition, or leadership as their male counterparts.
One may rationalize these disparities by claiming that female athletes are simply "not as good" as males. But with the U.S. Women's Soccer Team surging ahead of the men's mere 3rd place ranking in 1930 by being placed in the top 3 for every tournament and having 4 championship wins, this stereotype couldn't be further from the truth.
Even though the women's team has proved itself to be dominant, they are paid less. In the ESPN article "USWNT lawsuit versus U.S. Soccer explained: Defining the pay gaps, what's at stake for both sides," professional soccer player Sydney Leroux "paid more in child care in 2019 than she made in salary from the Orlando Pride." Leroux's husband Dom Dwyer, who is also a professional soccer player, on the other hand, "earned $1.32 million in base salary from Orlando City SC last year." Leroux thinks that underpaying female athletes causes the sport to miss out on "really good athletes because you can't survive on an NWSL salary. People have different jobs. People's parents are helping them, and that's not OK. This isn't a hobby. This is our livelihood."
Alex Morgan, a professional soccer player and co-founder of TOGETHXR, a brand that focuses on uplifting women in sports, told NBC Sports that, "at the end of the day, there is definitely different coverage of men's and women's sports."
In the same article, co-founder and professional basketball player Sue Bird added, "That is insanely low considering how many women play sports. [It's as if] we're a box to check. Like, 'We have an hour-long show, let's give a minute to the women. Check!' There hasn't been real thought behind how to cover [women's sports]." The article went on to discuss how women's sports have "declined over a 25 year period (1989-2014) with women's sports receiving only 3.2% of coverage in 2014." With women participating in nearly all of the same sports as men, that is 46.8% too low.
Campolindo is similarly guilty of overlooking its female athletes. Title IX "prohibits discrimination on the basis of sex by educational institutions." This law may seem inconsequential because Campo has both girls' and boys' teams for a wide variety of sports. But in reality, there is a great deal of inequality in regards to the amount of funds allocated to girls' versus boys' sports at our school.
At Campolindo there are 5 Booster Clubs. 4 are for solely male athletics: football, lacrosse, basketball, and baseball. Female athletes, however, only benefit from 1 Booster Club, Cross Country and Track and Field, which is a co-ed sport. In fact, the overall ratio of fundraising for male to female sports at Campo is 9:1.
Attorney Bob Butler explained the pathways a school district can take when given donations for a specific sport through Title IX. The district can either "reject the donation if it is restricted to only a boys' athletic program" or "it can accept the restricted-use donation, but then must ensure that an equivalent amount… is allocated to the girls' athletic program."
A blatant example of this unequal treatment is the stark contrast between Campo's softball and baseball fields. "The varsity baseball field is absolutely beautiful, proudly placed at the front of the school, while the varsity softball field is tucked into a corner where there is minimal space for pitchers to warm up," said sophomore softball player Molly Strohmeyer.
This clashing of protocol and reality has always been a problem at Campolindo. Athletic Director Raymond Meadows explained that "nobody under from an official school perspective has a say in how [booster clubs] choose to allocate funds" as they are independent entities. Meadows added that general upkeep of facilities is done by the district whereas major upgrades are done through the school, and they look to make sure that the "money that they look to spend …is going to provide facility upgrade or equipment upgrades is for multiple programs."
While this appears to be a great start on paper, in practice it hinders athletics that are less popular such as wrestling and tennis. According to Title IX advocate Peg Pennepacker in an article surrounding the relationship between Title IX and booster clubs, "When a school accepts funding from an outside source,… the school can use the money in the manner specified by the outside source. However, the school cannot use the circumstance or condition as a reason or excuse for discrimination. If the school accepts funds… and the source benefits a boys sports program, the school is obligated by law to find resources somewhere to ensure that the girls program has the same benefit."
It is clear that Campo has dropped the ball on the latter. There is no excuse for the lack of funding for female athletics. The law makes it complicated in updating facilities for girls' sports on campus. For example, new stands for softball would benefit their team solely, as no other team uses it. The administration could use this fact as an excuse to not fulfill that specific request. That does not make it any less important especially compared to the baseball field.
In an effort to promote equity, the Campo administration has created a new booster club which is governed by the school's mission statement: "Campolindo strives to inspire and empower every student by fostering belonging, well-being and accountability in an equitable learning environment."
If Campo genuinely wants to fulfill this promise, shouldn't there be one uniform booster club that benefits all sports equally? This entity can provide transparency and uniformity each year for all athletic programs versus the silo's that have been created to benefit only a few of the 26 programs. Thus, the question still stands: should the current booster clubs still be allowed to spend funds solely for the benefit of their specific sports or should the district insure the donations are divided up evenly?
Another concern for our athletic programs stems from the lack of female coaches. During the 2019/2020 athletic seasons there were only 3 head varsity coaches who were women out of all 26 of the athletic programs. This number does not account for the lack of coaches on the JV & Frosh/Soph squads. Fortunately, I have had both male and female coaches as a club soccer athlete. I benefited from the different perspective from my female coaches which resulted in wins on the field and confidence in the challenges I face off the field.
There have been many women who have successfully entered the male dominated field of coaching such as Kim Ng becoming the 1st female general manager in professional baseball, Becky Hammon leading the San Antonio Spurs, and Katie Sowers, the 1st female football coach to reach the Super Bowl. These leaders are just as important on the local level as it is on the professional level. Without giving women opportunities to lead both male and female programs, we are robbing them of the experience to move up in the ranks and are further depriving young athletes of the opportunity to be mentored by talented women.
Nicole LaVoi, an author who examines the impact of female coaching, said, "Women coaches matter for a variety of reasons. Research shows that same sex role models positively influence self-perceptions. They challenge stereotypes about gender and leadership and offer diverse perspectives, insight and advice to their athletes. 100% of male athletes have had a male coaching role model during their athletic careers, to their benefit; young women likewise need and deserve more same sex role models."
Though there is no rule through Title IX mandating equal female coaching, hiring more female coaches will be nothing but beneficial for both girls' and boys' sports teams at Campo.
Meadows agreed, pointing out that the school needs "to do a better job at going out and recruiting female coaches" adding that it has been "one of the goals" of the athletic department as there are too many girls' sports teams with an all male coaching staff.
According to UC Davis coach and former Campolindo student Tracy Hamm, society is taking "baby steps" towards highlighting female athletics, but it is nonetheless, "moving in the right direction." With that, Campo should be investing equally in its male and female athletes.
It is the responsibility of all who hold power in athletics to make decisions that will benefit all. The NCAA has recently recognized the errors of their decision and has already announced changes and new task forces. Campolindo and the Acalanes School District needs to follow suit in order to create an inclusive and equitable environment that follows Title IX mandates, has transparency, and is accountable.
View Comments (1)
About the Contributors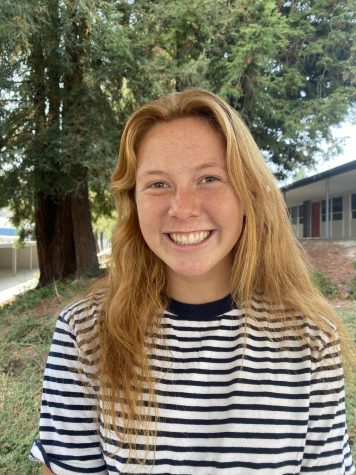 Jessica Rosiak, Editor-in-Chief
Jessica Rosiak, a senior at Campolindo, has always looked forward to exploring new places around the world. "I enjoy going to places that are unique and...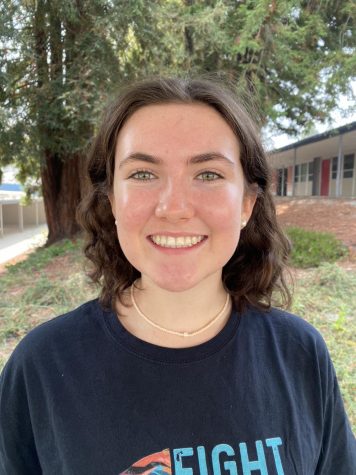 Caroline Fitzpatrick, Photographer
Junior Caroline Fitzpatrick has always loved art and photography. She uses her film camera to capture moments whether she's traveling on vacation or exploring...