"Purple Tier" Sports Begin Seasons
The North Coast Section (NCS) Board of Managers met on January 29 to authorize "purple tier" sports to begin their seasons on February 1.
Since the stay-at-home order was lifted on January 25, track and field, girls' and boys' golf, swimming and diving, girls' and boys' tennis, and cross country became eligible to start while Contra Costa County is in the purple tier.
Girls' tennis, however, is set to resume on March 22. Track and field also has an alternative start date, with distance runners and throwing beginning on February 1 and sprinters, hurdlers, jumpers, and vaulters beginning on March 1.
"I think if conditions are deemed safe by Newsom and our county for certain sports, I'm happy they are able to happen," said track and field and cross country athlete senior Sophie Webster.
Yet Webster doesn't "view sports as a top priority in this time with everything going on, safety and everyone's health is obviously the most important."
Tennis player senior Arjun Chhabra also thinks that "everyone's priority should still be safety" but appreciates the efforts to resume sports.
"I feel blessed to be able to have a season my senior year and I do not take it for granted," said Chhabra.
Once approved, other sports can similarly start their seasons based-off the county and sports tier, beginning with the red tier (baseball, girls' lacrosse, softball), followed by the orange (badminton, football, boys' lacrosse, soccer, volleyball, water polo), and yellow tier (basketball, competitive cheerleading, wrestling).
While NCS recommends each season to last 7-10 weeks, leagues are allowed to determine their own schedules as long as the final day of competition is June 12, 2021. Football, however, must end by April 17, 2021, in order for the fall 2021 season to resume as usual in August.
During this process of re-opening, the California Interscholastic Federation (CIF) also mandates equal opportunities to be provided for all student-athletes, regardless of whether it is a boys' or girls' sport.
Additionally, CIF is prohibiting students from participating in more than 1 sport at a time, including club sports. According to the California Department of Public Health (CDPH) "athletes and coaches should cohort by team, and refrain from participating with more than one team over the same season or time period."
Athletic camps for Campo sports are also currently being offered to students who contact coaches and express their interest.
Webster was "nervous at first" after finding out that sports were starting, but has since been reassured by the safety precautions taken by teams.
Students who partake in sports are required to complete a daily COVID-19 screening using the Company Nurse application prior to any practice or competition.
According to the CDPH, all athletes must practice social distancing of at least 6 feet and maintain a "stable cohort, such as a class, that limits the risks of transmission."
"The sports they allowed in the purple tier are all outside and can be held socially distanced with masks on at all times. I'm happy to participate in the cross country program while we are out of the shelter in place order, especially if other activities, such as outdoor dining, are allowed," said Webster.
Although many teams have followed these guidelines, the CIF has "recently become aware that several member schools have competed in interscholastic contests in contravention of the guidance of the CDPH and CIF rules."
The CIF State Office has since issued a statement that "any school determined to have participated in or to be conducting interscholastic athletics events in violation of the State's orders or CIF rules may be subject to CIF Article 22 sanctions including, but not limited to, fines, suspension or dismissal from membership."
Chhabra finds the rebellion of sports teams against CDPH guidelines to be "disappointing."
"People have to recognize that there are more pressing issues going on in the world than high school sports," said Chhabra.
Leave a Comment
Your donation will support the student journalists of Campolindo High School's The Claw. Your contribution will allow us to produce more issues and cover our annual website hosting costs.
About the Contributors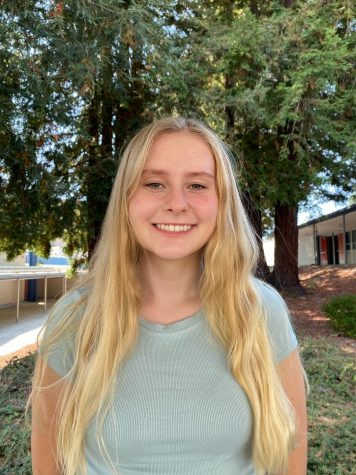 Erika Riedel, Sports Editor
Senior Erika Riedel enjoys volunteering and spreading awareness for multiple organizations. This summer, she volunteered at a number of places, including...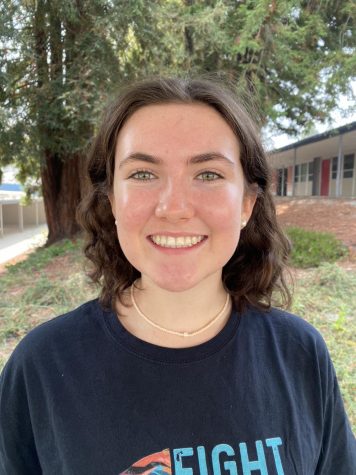 Caroline Fitzpatrick, Photographer
Junior Caroline Fitzpatrick has always loved art and photography. She uses her film camera to capture moments whether she's traveling on vacation or exploring...