Defense Earns Win for Boys' Lacrosse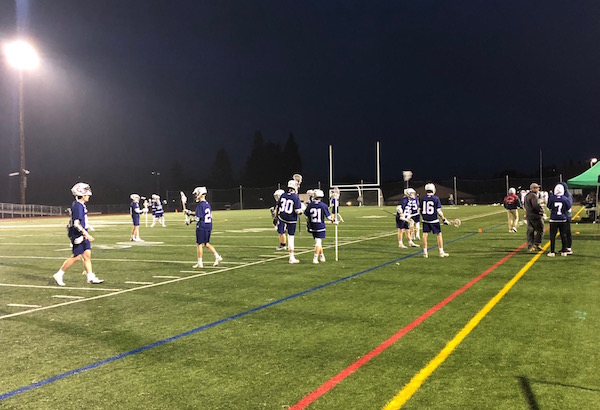 Turning the tide after a series of losses against rival Miramonte, boys' lacrosse beat the Matadors 14-11 on February 22.
"Going into a rivalry game you never know what to expect," said senior goalie Matt Gagan. "It's like everyone's skills are heightened."
However, according to senior John Cirelli, prior to the match the team was confident it would play with better unity.
And so it did, with junior Jean Luc Axelrode and senior Hunter Coakley scoring 1 goal each within the 1st 7 minutes.
The Matadors fought back however, eventually moving ahead 5-4 with just a minute left in the 1st half.
In that final minute of the half Cirelli managed to score, tying the game as the halftime horn sounded.
The 2nd half went back and forth until the Cougars scored 3 consecutive goals to pull away.
According to Coakly, it was the Cougar's defense that contributed to the win. "We have really been emphasizing a strong [defense] this year," he said.
"They definitely came out strong in the 1st half, but it really came down to our defense and the last 5 minutes of the game," added Gagan.