Club Soccer Star Selects Local College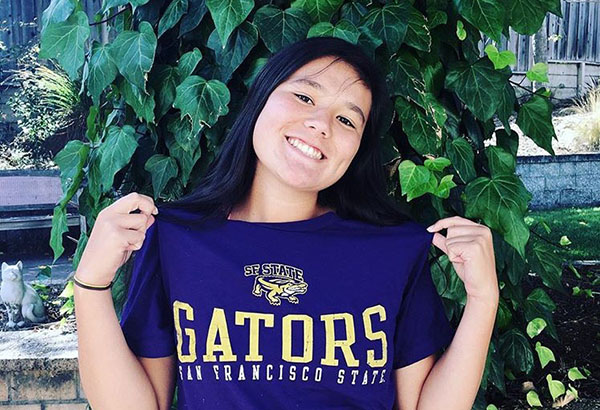 Senior Sydney Yuen, a 12-year soccer veteran, recently committed to play in collage at San Francisco State.
Yuen spent most of her high school years as part of the Lamorinda Soccer Club (LMSC), though she only spent 1 year on the Campolindo girls' varsity soccer team.  Instead of playing for her school team, Yuen opted to become a member of the US Soccer Development Academy.
Yuen said she "really noticed a difference" switching between the programs.
In fact, Yuen said the change allowed her to play against a diverse group of teams and better developed her skills in the sport. "I think it is really beneficial because we get to play stronger teams from all over the country, not just local teams," she said.
In her sophomore year playing for LMSC, Yuen contributed to her team's victory at the prestigious Surf Cup tournament in San Diego. "That was really exciting because not many Lamorinda teams have won it, so it was fun to be 1 of the teams that have won," said Yuen.
LMSC Head Coach Mohamed Mohamed said, "LMSC is Sydney's 2nd family. We have seen Sydney grow up here, beyond just playing for this club. She puts in so much extra time and effort to help improve this club, from coaching, to scheduling games and practices, to mentoring other players." 
The coaches at LMSC helped Yuen narrow down her schools, but ultimately she made the final decision to attend San Francisco State. The school caught Yuen's eye because of it's proximity to Moraga and because of the team's close bond.
Yuen's younger sister Riley Yuen said, "It was a school that had everything she wanted so I'm glad that she gets to do something that she loves."
While Yuen has decided to continue her soccer career close to home, she will be missed. "Sydney has truly grown into her own person and it's going to a huge loss to the LMSC community when she goes off to college to continue her career at SF state," said Mohamed.