New Coaches Takeover Wrestling Program
With 2 new head coaches, Nikko Triggas and Louis Suba, athletes on Campolindo's wrestling team have noticed a change this year.
Sophomore Sarah Gordon said, "Our techniques are a lot cleaner. Our practice flows a lot better. We are stronger as a team. Closer as a team."
Junior Michael Kikugawa said that the coaches are "really passionate" and are "bringing energy into the wrestling room and keeping us working hard."
With only 3 veteran upperclassmen, Adrian Baptistia, Brightan Ying and Noah Hammen, on the team, the coaches are hoping to develop newcomers. According to Suba, the 1st-time athletes "are learning fast."
Another major focus of this year is fundraising, as the old team warm-up jumpsuits the team has been using are mismatched. According to Suba, purchasing matching uniforms will "make them feel like a strong team."
Another goal of the new coaching staff is to promote the sport on campus and increase attendance at home matches.
The coaches are also looking to increase female athlete participation.  Unlike other sports, there is no division between the boys and girls squads as it is "completely equal," said Suba. "They are expected to do everything that the boys do, and the boys are expected to do everything that the girls do."
About the Writer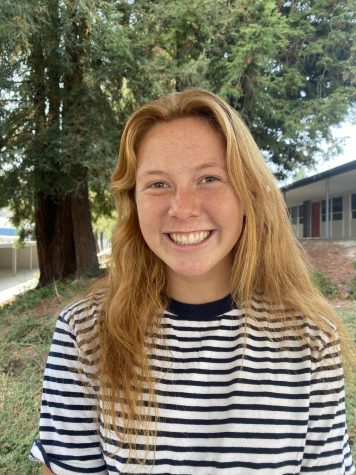 Jessica Rosiak, Editor-in-Chief
Jessica Rosiak, a senior at Campolindo, has always looked forward to exploring new places around the world. "I enjoy going to places that are unique and...