Football Beats Ukiah after Air-Quality Delay
After being postponed multiple times due to poor air quality, the NCS quarter-final football game against Ukiah High School was finally hosted by Campolindo on November 24.
The Cougars won 49-14.  The lopsided score allowed for the 2nd string to take the field as the clock was winding down.
While most of the practice sessions were canceled during the week preceding the game, senior Brett Donat his squad was still able to workout in the weight room and still held meetings.
Senior Dylan Grausz was concerned with so much time off from running plays, though he acknowledged that their opponents faced the same restrictions.
Donat believed the outcome of the game was not impacted by the layoff.  He said that Campolindo prevailed because the "Ukiah team does not have a complex offense."
According to junior Braden Maher, the squad was under the additional pressure of performing in front of alumni who were home for the Thanksgiving holiday. The team was "really motivated to impress" said Maher.
One of the defensive keys to the lopsided win was the move to a 6-man front. Because the Ukiah starting quarterback was sidelined with a broken colarbone, Maher said Coach Macy had the team change their strategy. Instead of a 4 man line, they used 6, since "Coach Macy decided that it would be best to stop their run," he said.
Maher added that junior Grant Harper and seniors Lucas Allen and Max Schoenberger "played tremendously and… were big contributions."
About the Contributor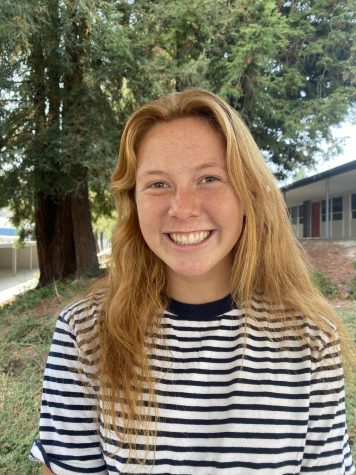 Jessica Rosiak, Editor-in-Chief
Jessica Rosiak, a senior at Campolindo, has always looked forward to exploring new places around the world. "I enjoy going to places that are unique and...