Lacrosse Squads Fail to Defend NCS Titles
Both the boys' and girls' varsity lacrosse teams failed to advance to the NCS title match after winning the tournament in 2017.
The boys, under the leadership of 1st-year coach Colin Knightly, struggled to recover after losing half of last year's roster to graduation. "A lot of talent left- almost all of our offense," said senior Brian Gross, who added that there were a lot of ups and downs throughout the season. "We lost a good bulk of the roster so I would say it's a transition year for us, and you can see that in our record and how it ended."
Last season, the team finished with a 19-3 overall record. This year, the squad didn't earn a spot in the NCS playoff tournament after finishing its season with a 4-12 record.
Gross is optimistic for his team's future success. "The younger guys got a lot of playing time, so I would say that's a good building block for years to come," he said, acknowledging the work of his teammates freshmen Hayden Coakley and Sam Rack, sophomore John Luc Axelrode, and junior Hunter Coakley. "A lot of the credit goes to the rising juniors and the rising seniors because they're gonna be with the same coach for a second season, so you know they're gonna know how to do well, and there's gonna be more experience coming in for the varsity roster."
"For us senior guys, it wasn't how we envisioned the season ending and how it went, but I would say it was still a good time and I enjoyed the season," Gross added.
The girls advanced to the NCS semifinals before being defeated by Miramonte on May 15.  This year's 13-8 record, however, was a stark contrast to last year's 22-1.
The team was satisfied with the performance of its new head coach, Jessica Mucci. "Mucc definitely developed our whole team's technical skills," said junior Chloe Guthrie. "She really cared about our team and believed in us, and she was a great motivator to do our best. She's also great because she's a super experienced player herself, so she definitely knew what she was doing."
The loss to Miramonte meant the end of the team's season. "Our team is super close, and I think coming back from last season, we were super motivated to win NCS again, and we all really went for it and the game against Miramonte just wasn't our game," said Guthrie. "We all were bummed out and disappointed about it, but I think we all were sadder about the fact that it was the end of this team and that we aren't going to be able to play all together again."
About the Writer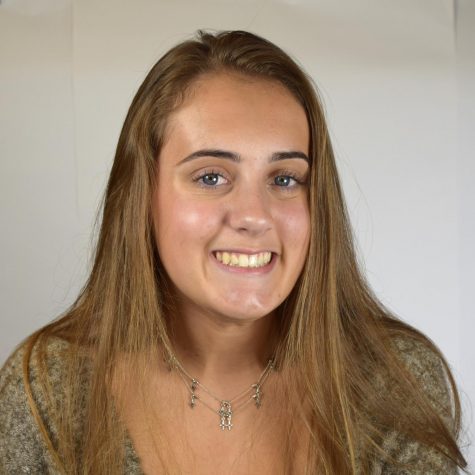 Madeleine Singh, Opinion Editor
Madeleine Singh is a senior at Campolindo and is looking forward to her 4th year as a member of the La Puma staff.

Singh served as sports editor during...