Veteran Diving Coach Expects NCS Qualifiers
Will Haynes, who has over a decade of experience, has taken on the responsibility of coaching divers from across the Acalanes Union High School district for the 4th consecutive year. His group of athletes consists of 10 varsity divers, 4 of whom are from Campolindo, and about 15 JV divers, 11 of whom are from Campolindo.
Although the diving squad is technically part of the swim team, the program is conducted independently.  Campolindo divers train alongside athletes from other schools.
Haynes explained that practice-wise and meet-wise, the dive team is completely separate from the swim program because of how diving is set up as a district team rather than a school team. "We encourage the divers to communicate with the swim team and vice-versa, and it's been better in the last couple years. The 1st year that I was coaching, there was literally zero contact because of the system that had been set up, but we're trying to break those walls down slowly, which takes a while," he said. "I'm hopeful that as the years go by, we keep reaching out and can kind of connect the teams more. That's the ultimate goal because technically, you are the same team."
Haynes relies on the athletes' self-reliance in order to effectively coach such a group. "[Coaching the entire district is] a struggle…Most have a good idea of what they should be doing, so I focus on one board at a time while the other board kind of does their own thing, watching, but not necessarily giving input," he said.
Many of the advanced divers enter the program with a previously acquired skill set, improving self-sufficiency. Varsity diver junior Emma Smith had participated in synchronized swimming all throughout middle school, but was forced to find a different hobby after a series of repetitive stress injuries. "[Synchronized swimming] had been a big part of my life so I looked for another thing I could get into, and a lot of my teammates had gone to diving because it was less intense but you had the skills from synchro so you could excel," she said. Smith started diving late in her freshman year, and then joined the Campolindo team her sophomore year.
Smith also hopes to see an increase in communication between the teams, though she chose not to participate on the swim team this year to instead focus exclusively on diving. "I'd like to see [the 2 programs] more combined, and I think a lot of divers feel the same way," she said. "Diving is cool, and it would be fun if people watched us, but it's hard because we don't practice at Campo, because the boards are 'better' at Acalanes and it's easier to get pool time there."
Sophomore Allie Appleton joined the dive team because she wanted to try a new sport. "It's really interesting but it's kind of hard, like, you have to learn all of your base dives before [you can advance], and it's all about practice- that's how you get good," she said.
Many Campolindo sports have seen an influx in participation since changes were made to graduation requirements, exempting sophomores from taking P.E. if they proved adequate involvement in high school athletics. However, Haynes reported seeing only slight change in his numbers. "I think a little bit, yes, on sophomores I've seen a little increase, but that's not surprising," he said. "Right now, I'm not looking at cuts because I think that the team will average out at about 12 kids, with kids probably just leaving on their own, so I'm not looking to do cuts. If I did, they would be attendance-based."
Overall, Haynes has high expectations for the 2018 season. "This year, there's definitely a good chance that all 4 varsity divers could make it to NCS, and on the JV level, I mean, I see there's probably about half that can make it to the varsity level by the end of the year, so it's good progress," he said. "[Diving is] a super obscure sport and most people know nothing about it other than seeing it on the Olympics every 4 years, and it's not an every 4 year sport- there are athletes doing it every day of their lives. We'd like to see people come to the meets, so I encourage that."
Though her season was cut short last year due to a back injury, Smith is also looking forward to the current season. "I think this year is going to be an interesting year because last year we had a lot more divers, and now we only have one coach," she said. "This year, everyone's really driven and we're gonna do a lot more team bonding, and so I think it'll be fun."
About the Writer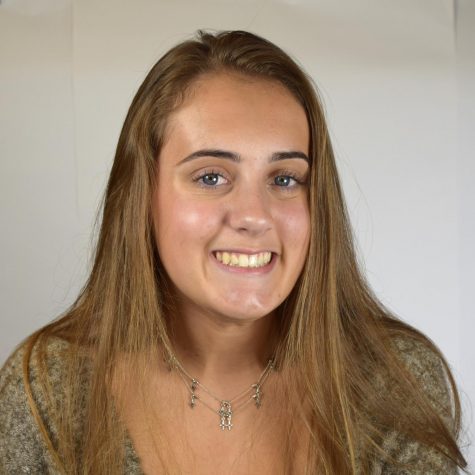 Madeleine Singh, Opinion Editor
Madeleine Singh is a senior at Campolindo and is looking forward to her 4th year as a member of the La Puma staff.

Singh served as sports editor during...