Boys' Polo Thumps Rivals
Boys' varsity water polo beat Miramonte 12-7 on October 18, inspired by a healthy crowd of supporters who made the short trek to the Orinda campus.
"We were favored to win, so we had to play our game to make sure it stayed that way. Everyone took it very seriously, we couldn't risk messing anything up," said junior Garrett Dunn. "The pressure is on, especially when we play away, because all their student supporters are there cheering against us."
The cross-town rivalry has been particularly tense over the last year, with the Matadors defeating the Cougars in last season's section championship game.
"The team was definitely a little more fired up for this game. I know many of the guys took it personally losing to Miramonte last year in the NCS final, and it showed in how they prepared for the game," said assistant water polo coach J.D Ratchford.
The Campolindo crowd was screaming in an attempt to be louder than the students at Miramonte. Even the 2 student sections felt the strain between each other, and administrators had to monitor the cheering. Dunn said this enthusiasm added to the buzz. "It was really exciting because we knew all our fans were gonna be there for this game," he said.
When it came to planning for the big game, teamwork was the number one priority, according to Dunn. "It's just time for all of us to come together and be a unit. It's not just 1 person playing, it's all of us working hard as a team and being solid with each other," he said.
"Miramonte is a great program and rival, so we always expect a tough game from them, and do tend to put emphasis on preparing for the league game," said Ratchford. "But our team has been doing great so far this year." He added that the team was well prepared and the boys put in good effort, which is how they were successful.
Senior Christian Meckfessel said he felt really happy with the way he and the team played. "It was a solid win, we were definitely confident throughout the game. I don't think there was ever a moment we thought we would lose. That being said, I have to give it up to Miramonte for a good fight, it was definitely tense," said Meckfessel.
"There's nothing better than winning against your rival team with all your fans cheering you on," added Dunn.
About the Contributor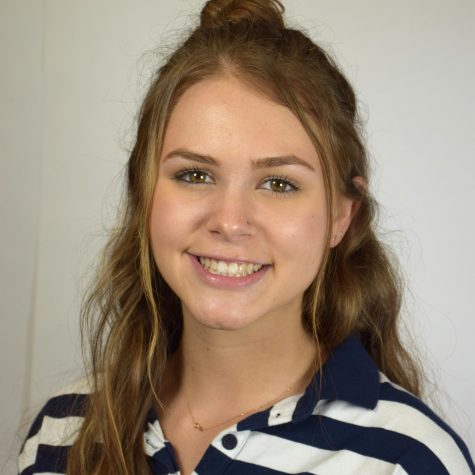 Layla Wright, Visual Media Editor
Layla Wright, senior at Campolindo, is the Visual Media editor on the 2018-2019 La Puma staff.

Wright has been dancing since she was 4 years old, and...