Falcons' Ace Blanks Baseball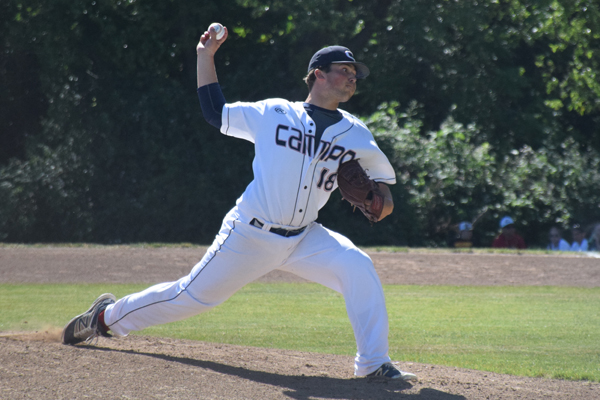 Varsity baseball lost their final game of the regular season, 5-0, to College Park on May 19. With the loss, the Cougars will still advance to the North Coast Section playoffs as the 5th seed.
Senior Kyle Hinds pitched the first 3 innings against the Falcons, giving up a home run in the 2nd.
Campolindo's defense held College Park in check through the 5th inning, but gave up another 3 runs in the 6th.
"We just loosened up," said junior Ryan McNally. "And it back fired. Those were some good hits from their players, but mostly I think it was our fault for letting up."
In the 7th inning, College Park put up 1 more run.
Hinds attributed the Cougar's lack of offense on the the Falcons starting pitching. "We struggled offensively because their pitcher did very well against us. He's a D1 pitcher going to Utah, so we knew we were going to have a tough one going in," he said.
"[The loss was] nothing to harp on. We can learn from it, and next game we gotta bring it," said head coach Max Luckhurst.