Sophs Dodge Elimination in Campus Tourney
Marcus Longton and his teammates have advanced to a multi-school dodgeball tournament hosted at College Park after beating all opponents in a campus tournament held at lunch the week of April 24-26.
10 teams played in the elimination bracket at Campolindo.
The format of the tournament was 5 against 5, and each squad had a captain that assembled the team. Longton and Teddy Buckley's teams faced off in the finals.
Sophomores John Campo, Garret Dunn, Paddo Buckley, and Luke Campo made up Longton's team, and sophomores Eden Yu, Declan Merrion, Sean Wright, and Jonah Kelsey comprised Teddy Buckley's impromptu team.
"I just quickly assembled the team 5 minutes before dodgeball started. I didn't think we'd get far, to be honest," admitted Teddy Buckley.
The final round was a sweep by Team Longton. In the first 30 seconds, Kelsey, Wright, and Teddy Buckley were eliminated. Then Yu managed to hit Paddo Buckley, taking him out of the round. Meanwhile, Merrion was hit by Longton.
At that point the match was 5 against 1 with only Yu left standing for his team. He put up a valiant effort and held out by himself for about a minute, but his downfall came when he attempted to catch a ball thrown by Dunn and was hit in the hand.
"I was hoping to clutch it and win that 5 versus 1 like I did in our last game where I came back from a 4 versus 1. But Garret got me and I was pretty mad. I think my team can agree that I was a hard carry," said Yu.
Longton believes his team picked up steam in the tournament when they managed to knock out a squad captained by Shane Dalton. "I got a pretty sweet team, and once we beat that team of senior baseball players, I knew we were going to win," he explained.
Longton's team will travel to College Park on May 20 to face off agains the winners from the other participating schools.
"When they said that we're going to College Park, I thought it was a joke," said Paddo Buckley. "We probably have a good chance of winning though."
About the Writer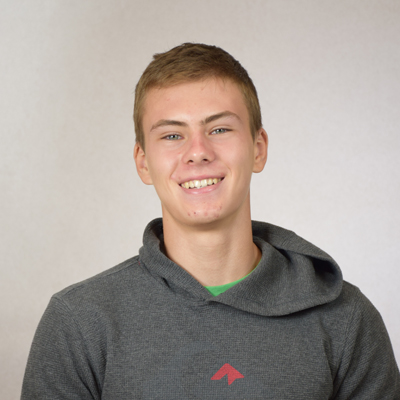 Mikhail Vasilyev, Staff writer
"I've been training for a little over a year, and now I can do a human flagpole, one arm pull-ups, muscle-ups, and handstands," said Mikhail Vasilyev.

As...