The Truth About School Uniforms
Campolindo is just one of the highschools in the Lamorinda area that allows freedom when it comes to what a student can and cannot wear to school. Other schools in the area like De La Salle and Carondelet have a uniform/dress code that they need to follow every day. Not complying with these rules will usually result in either a strict warning or a removal from campus for the day. This extra rule causes students to feel more stressed and therefore reduce their overall effectiveness in school. Campolindo which has no strict dress code gives students access to dress how they want to whether they want to wear pants, skirts, sweats or even pajamas. Allowing students to wear their preferred clothing ensures that they can express themselves freely in an environment that supports their choices.
At De La Salle, it is required for every boy to wear some kind of dress/collared shirt and khakis with a belt everyday. Former De La Salle student sophomore Tommy Beckwith shared his thoughts about having to dress everyday and he seems to hunch that not being forced to comply with a dress code, allows him to "be more expressive." After a while, Beckwith said that having to dress every morning became muscle memory. Having every student to try ingraining a new policy can be a challenge for those that can barely keep up with normal school already.
While most people like Beckwith agree that having to dress the same for school everyday is not efficient and/or necessary, it can also help the students develop differently than those that have the freedom to wear what they want. While people that have the freedom to wear what they want have different views than those that are forced into wearing the same thing every day, a survey on students that did and did not wear uniforms showed that over 66% of students agreed that they were not able to express their own personality and that wearing the same clothes made their behavior and personality less like themselves.
In closing, schools that require students to wear school uniforms provide no advantages and only hinders their students. Allowing the freedom of being able to wear whatever they want, students can express themselves more accurately and creatively than those that follow a strict dress code.
Leave a Comment
Your donation will support the student journalists of Campolindo High School's The Claw. Your contribution will allow us to produce more issues and cover our annual website hosting costs.
About the Writer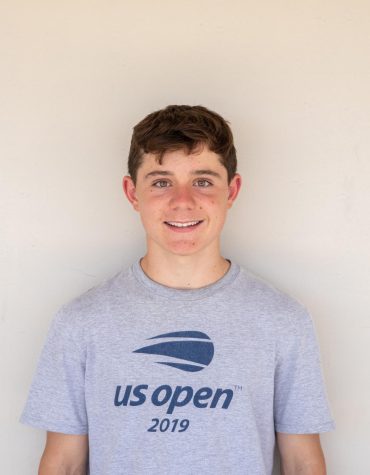 Oliver Fetzko (he/him), Staff
Sophomore Oliver Fetzko has always had a passion for sports. He has been playing ruby and tennis for 8 years. Fetzko plays club rugby for Lamorinda (LAMO)...