Animation: More Than a Medium
Many of you would probably be able to describe the drama and controversy surrounding the 2022 Oscars. Will Smith slapping Chris Rock and subsequently winning Best Actor, CODA's historical Best Picture Win, Amy Schumer doing abysmal stand-up, and the Academy absolutely butchering "We Don't Talk About Bruno." What viewers may not have been aware of, however, was the controversy surrounding the Best Animated Feature award and how the contention reflects a deeper, more sinister fault within Hollywood, actors, and audiences alike.
The award was presented by Lily James, Naomi Scott, and Halle Bailey, the actresses portraying Cinderella, Jasmine, and Ariel in their respective live-action films. It was bookended by performances of "Dos Orugitas" and "We Don't Talk About Bruno." The candidates for Best Animated Feature were The Mitchells vs. The Machines, Flee, Luca, Raya and the Last Dragon, and (drumroll please)… Encanto.
Gee, I wonder which film won?
Now, let it be known that I have absolutely no ill will towards Encanto and those who dedicated countless hours to produce the film. I do take issue with the implicit assertion that the Academy has made repeatedly that animation is for kids, which bleeds over into how the general public feels about the medium. Beauty and the Beast (1991) was the 1st animated feature to be nominated for Best Picture, ultimately losing the 1992 award to The Silence of the Lambs. Despite producing many of the most beloved movies of the 1990s, no other Disney film was nominated for Best Picture. In a controversial move, the AMPAS created the Best Animated Feature award in 2001, scorned by many as an attempt by the Academy to prevent animated films from being nominated for Best Picture. In the 20 years since, only 2 films have been nominated for Best Picture: Up and Toy Story 3.
This is not the only way the Academy has discredited animation. During the award presentation, the trio of presenters joked about children forcing their parents to watch Disney films "over and over and over," implying that these films are solely created for and enjoyed by children. Later in the show, Amy Schumer commented, "The only [film] I've seen is Encanto because of my kid." 15 million Oscars viewers were told by those not even involved in the world of animation that the medium is a childish art form, something that is only useful for entertaining kids. This sentiment permeates not just the Academy but the executives spearheading the large animated corporations such as Disney, Illumination, and Sony Pictures.
Phil Lord and Chris Miller, the creative duo behind Clone High, Cloudy with a Chance of Meatballs, The Lego Movie, Spiderman: Into the Spider-Verse, and The Mitchells vs. The Machines, attested in a guest column for Variety: "To those of us who have dedicated our lives to making animated films, that carelessness has become routine. The head of a major animation studio once told an assembly of animators that if we played our cards right, we would one day 'graduate to live-action.' Years later, an exec at another studio said a certain animated movie we made was so enjoyable that it reminded them of 'a real movie.'"
Both the Academy and the executives who oversee animated films' creation and marketing believe that they are not legitimate, mature art forms. However, if the Hollywood elite paid attention to the community that creates many of these films, they would note the rise and popularity of many adult animated properties. Many of these are classics, such as The Simpsons, Family Guy, South Park, BoJack Horseman, and Futurama.
In recent years, there has also been a dramatic rise in adult animated shows; Hazbin Hotel, Helluva Boss, Invincible, Arcane, Inside Job, and Attack on Titan are prime examples. Even in animated properties marketed "for kids," there are still mature themes and superb storytelling to be found. The Owl House and Amphibia, both currently airing on Disney Channel, have received considerable praise from audiences and viewers alike, with the former including the network's first LGBT protagonist. On TikTok and Twitter, childrens' series such as Barbie, My Little Pony, and SpongeBob Squarepants generate viral posts daily with fan bases that stretch across the internet and the globe.
I'm not saying that animated content can't or shouldn't be for children – far from it! But the Hollywood elite and executives must realize the medium's potential and not squander the endless possibilities of the format by restricting the wonders of animation to a single demographic. To quote Lord and Miller, "Surely no one set out to diminish animated films, but it's high time we set out to elevate them."
Leave a Comment
Your donation will support the student journalists of Campolindo High School's The Claw. Your contribution will allow us to produce more issues and cover our annual website hosting costs.
About the Contributors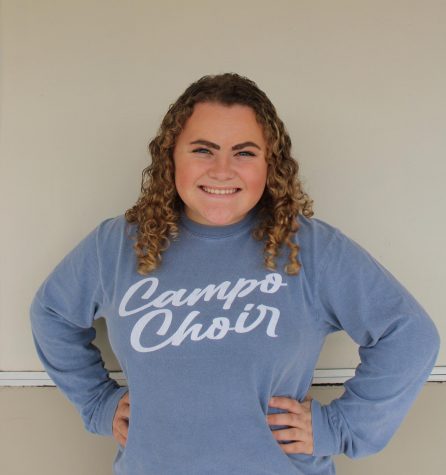 Makayla Erickson (she/her), Staff Illustrator
Makayla Erickson, a senior at Campolindo, enjoys participating in the Campo Choir. From a young age she was fond of performing, but realized her passion...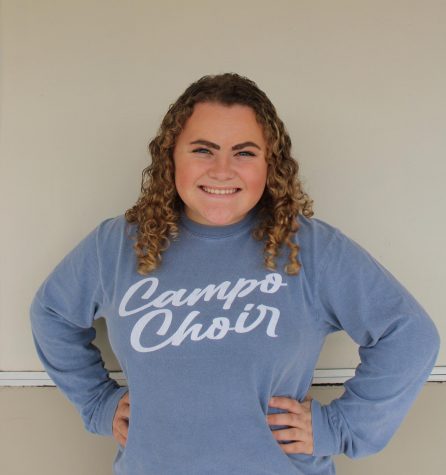 Makayla Erickson, Staff Illustrator
Makayla Erickson, a senior at Campolindo, enjoys participating in the Campo Choir. From a young age she was fond of performing, but realized her passion...