Letter from the Editor: Moraga's Setting Sun, Rising Future
Spring break was a friendly reminder of how close we are to summer, and a harsh reminder of the rough weeks we have ahead of us. I know I'm not the only one who's stressed about AP and final exams. Regardless, let's use this time to reflect positively on our 2021-2022 school year.
We came back to school, all of us, for the 1st time since 2020. Students had to physically be in class; suddenly we could no longer just turn off cameras and mics. And the bright side: no more being stuck at home with spotty WiFi, loud family members, and extreme boredom and loneliness (or was that just me?)! This year, we readjusted to the classroom setting and to socializing with people face-to-face (or mask-to-mask). Winter break brought the onslaught of at-home COVID tests, which we figured out how to use without shoving the nose swab too deep into our brains. March, a month we all can no longer take lightly, brought the surprise of the new mask mandate. And again, we adjusted! Now seeing noses and chins (and I might add a lot of new beards!), we continue to learn and just try not to sneeze on anybody. This spring break allowed us to finally fly to see relatives, friends, and other places that aren't within driving distance. And now, fellow students, our last step is ahead of us: surviving our last month!
Sure, May will bring AP tests, finals that we can't cheat on this year (sorry to rat everyone out), regular tests, quizzes, homework assignments, teachers trying to cram too much information into our heads, lots of complaining about how hot it suddenly is, more complaining about how none of us have the emotional capacity nor the energy to do work anymore, the strengthening desire to go outside instead of sitting in those awfully lit classrooms, and so much more. But we can do it. We somehow managed to make it through this year, so finish it strong!
Don't stress out too much, though. You can't finish strong without self-care. If it feels like you can't study a moment longer or your brain will combust (I've been there), it's okay to take a break. Plus, with the warmer weather, make sure to drink lots of water. We all are so close to finishing our 1st year back completely in-person, and I truly believe we will pull through.
Leave a Comment
Your donation will support the student journalists of Campolindo High School's The Claw. Your contribution will allow us to produce more issues and cover our annual website hosting costs.
About the Writer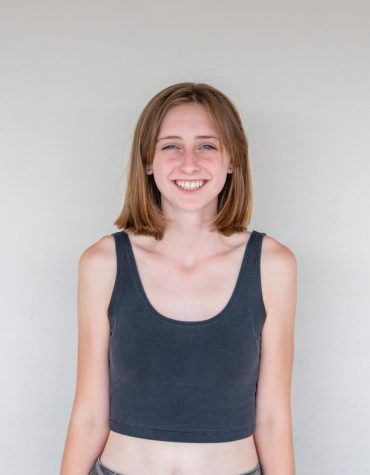 Maggie Doolittle (she/her), Editor-in-Chief
Senior Maggie Doolittle has been a Girl Scout since kindergarten, racking up a total of 11 years in her troop. "I have continued [Girl Scouts] because...