Mask Mandate Change Final Step Towards Endemic
The district decided to lift the mask mandate on March 12, which has created a heated debate between those for masks and against. Personally, I think it's about time we take our masks off and take another step closer to our previous normalcy. For those who are worried about taking their masks off, don't stress, as masks are still optional.
Mask usage has been problematic at Campo since the 1st day of hybrid due to the many students who wore and still continue to wear their masks below their noses or on their chins. We've all witnessed students who have come into class without a mask, exposing the rest of us while the teacher has to find a spare mask for them. These instances of improper mask usage have simply made masks ineffective.
Algebra teacher Jennifer Frugaletti has to constantly remind students to pull their masks over their noses. "Some students just are forgetful or they don't notice that maybe [their mask] slipped off or whatever. Some students don't like to wear it and so they like to get away with having it off or having it under their nose. And some students don't feel that it's necessarily safe or they don't think that the mask mandate is helping as far as stemming COVID. It's been annoying to have to ask over and over again [for students to wear their masks properly], but also it's distracting from actually doing learning in class. Not that I want to wear 1, don't get me wrong. I would like to also take it off, but…we've had to be safe, and this is the best way to do it."
Frugaletti plans on taking off her mask, but encourages students to do what feels comfortable: "I think that people who still want to wear [masks] to be safe, they absolutely should and hopefully they won't feel any shaming because of that. But it also feels like based on the numbers that we're at a place where it's an okay time to take it off, especially since most of us are vaccinated, [about] 100% of the staff and the majority of students [are vaccinated], so it feels like it's a good time to see everybody's faces again."
With masks already being worn incorrectly, which renders them ineffective, most of us have already been exposed, as evidenced by the thousands of exposure emails almost everyone has received.
According to the Contra Costa Health Services (CCHS), 80% of county residents are fully vaccinated. The CCHS states that vaccinations and booster shots are the best protection against COVID-19 and also said that "the average daily number of new cases [in Contra Costa Country] have likely peaked, and countywide hospitalizations due to COVID-19 have also begun to decline."
With the majority of those in our area being protected with vaccines and boosters, and the infection rates no longer increasing, we're ready to move on. Pandemics have to end at some point, and most of us are ready for the COVID-19 pandemic to come to a close.
Leave a Comment
Your donation will support the student journalists of Campolindo High School's The Claw. Your contribution will allow us to produce more issues and cover our annual website hosting costs.
About the Contributors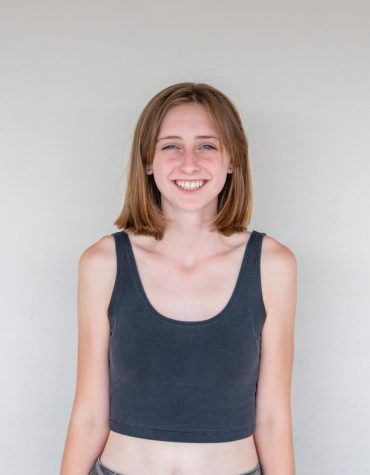 Maggie Doolittle, Editor-in-Chief
Senior Maggie Doolittle has been a Girl Scout since kindergarten, racking up a total of 11 years in her troop. "I have continued [Girl Scouts] because...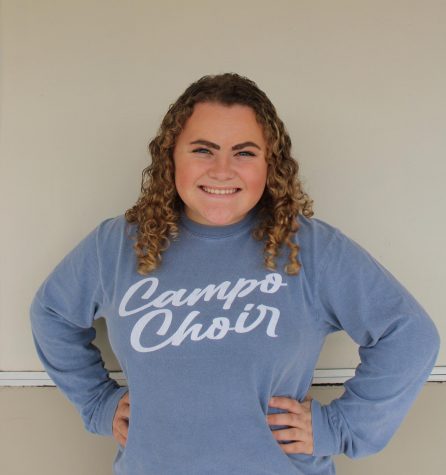 Makayla Erickson, Staff Illustrator
Makayla Erickson, a senior at Campolindo, enjoys participating in the Campo Choir. From a young age she was fond of performing, but realized her passion...