Black History Should Be More Than Just a Trend
As most of us are probably going to end up valentine-less this coming February 16th (no shame in buying some dark chocolate hearts for yourself!), I encourage everyone to devote their surplus love to make the most of Black History month by challenging themselves to truly learn and celebrate Black excellence.
Beginning in Academy Cohort, and with a lengthy list of events designed to honor Black History Month and foster discussions about prominent Black figures in history, this February has started off with many little nods to the people alive and dead that have used their talent and determination to improve the world. And yet, as a senior in high school who is at the point in life where American history facts should be the freshest in my mind theoretically, I hardly recognized half of the faces of important Black artists, philosophers, politicians, civil rights activists, and more during the Black History Month quiz of Academy Cohort.
These figures are all the more remarkable for their accomplishments given the rampant oppression and systemic racism they faced, so you'd think we would learn about a variety and their various contributions to society. Behind Dr. Martin Luther King Jr, there were millions of other African Americans fighting for equality, and yet, it feels as if we've let down those who have made history by not learning about the efforts of others.
It saddens me most of all that it is only during the Black History Month of 2021, my last year at Campolindo, that I've seen all these new faces that accomplished so much. Therefore, I think it should become a priority for the school and individuals alike to bring the same kind of tenacity in promoting equity beyond the month of February to celebrate holidays or months that celebrate diversity year round. By taking our recognition of Black History month to an entire new level, we can feel all the less isolated during this pandemic.
Each class could find a way to incorporate the accomplishments of an integral Black historical figure into the beginning, middle, or end of a lesson.
For English and history courses, this would be quite simple; reading an excerpt of a work by Langston Hughes or Maya Angelou would be a nice way to honor Black authors, or simply planning out the school year so that the reading material for February is a novel about the Black community told through the perspective of a Black author (i.e. Native Son, Song of Solomon, Between the World and Me). As our school already owns copies of all these books, in future years teachers could anticipate teaching these lessons in February specifically so it aligns with the national recognition of Black history.
Even in math or science class, teachers could briefly talk about a Black mathematician or scientist that's relevant to the content being discussed to honor the role the Black community has played in STEM. African Americans are underrepresented in science, technology, engineering and math jobs to this day, according to the Pew Research Center, yet various historical figures like George Washington Carver (botanist and cultivator) and David Blackwell (mathematician and statistician) have altered the course of math and science permanently.
Changing our school's newspaper from La Puma to The Claw is only a small part of our hope in promoting and encouraging an equitable community where we celebrate one another year-round.
View Comments(1)
Your donation will support the student journalists of Campolindo High School's The Claw. Your contribution will allow us to produce more issues and cover our annual website hosting costs.
About the Writer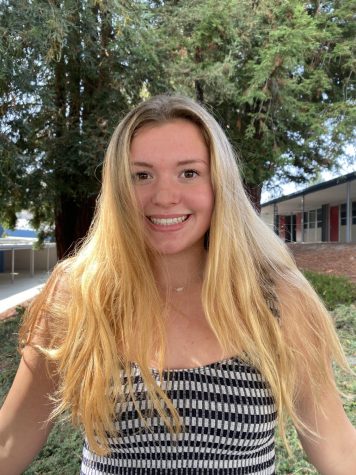 Nicole Kennedy, Opinion Editor
Senior Nicole Kennedy has played volleyball for 8 years and is currently on Campolindo's varsity team. She also played club volleyball at Red Rock East...