Celebrity Behavior, False Sense of Security Hinder COVID-19 Efforts
Due to an unfortunate spike in new cases and hospitalizations, Contra Costa County has been moved back into the purple tier, so you can expect to see tighter restrictions on high-risk indoor activities. According to cchealth.org, places offering indoor dining, fitness centers, and movie concessions will be closed beginning November 17 in an effort to reduce the spread.
Sadly, this increase in cases does not surprise me at all. Although we are heading into a 2nd wave of COVID-19 with the advent of flu season, many are reluctant to abandon the slight normalcy we've been able to have over the past couple of months and go back to restrictions. But as the pandemic stretches on, so-called "social pods" have become larger as students become weary of social distancing efforts and allow themselves to fall into a false sense of security.
Halloween night was a classic example of how much people want to pretend things are normal, as it only took 1 brief scroll through Instagram to see how many students breached social distancing to be with friends.
While this obviously isn't okay, I'm not here to bash my peers for wanting to have a fun night; after all, I enjoyed some Halloween festivities myself, but I had to quarantine for 5 days until I received a negative COVID-19 test.
Why do so many people seem to have the mindset that the virus is a thing of the past, when according to the numbers it's ramping up? I found my answer on Instagram: on Halloween night Kendall Jenner had her 25th birthday bash, complete with a star-studded guest list but strikingly lacking in masks or any social distancing of any kind. Despite the extravagant costumes and creepy decorations, the scariest part was a video that came out of Jenner blowing out candles on a cake held by a masked waiter who appears to be trying to lean away.
It's then incredibly dangerous to see gatherings such as Jenner's on social media as it creates a false sense of normalcy. With their sizable platforms, celebrities should practice what they preach, as masked selfies encouraging followers to social distance but not doing so themselves is common.
This isn't the only example of celebrities with a large media following ignoring COVID-19 precautions. Expensive COVID-19 tests are no problem for them, and if they get sick, they'll have access to the highest quality medical care.
Just look at President Donald Trump.
After poking fun at Joe Biden for wearing a mask and downplaying the impact of the virus, Donald Trump contracted COVID-19 himself and spread it to others who were in the White House. After his recovery, he made it seem like the virus was something not to be afraid of (despite it leading to the death of 245,000 American deaths), greatly disrespecting those who have been affected by it.
If the leader of our country didn't take the pandemic seriously, how can we expect high schoolers to continue to do so?
The bottom line is, as much as we want to, now is not the time to fall back into old habits. Although it's nice going online and seeing hope that we can return to normalcy, we cannot let that deceive us into thinking that's reality. The truth is that COVID-19 doesn't seem to be going anywhere, and if we want to continue to make progress we have to stay vigilant and hold ourselves accountable for keeping the community safe.
Leave a Comment
Your donation will support the student journalists of Campolindo High School's The Claw. Your contribution will allow us to produce more issues and cover our annual website hosting costs.
About the Contributors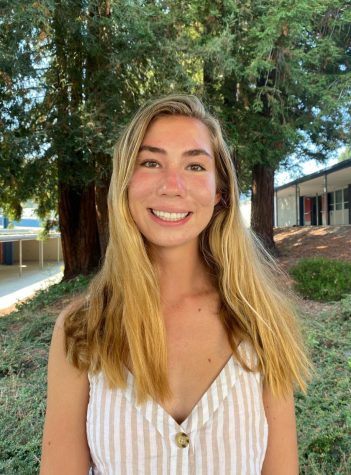 Gracie Woidat, News Editor
Senior Gracie Woidat has a passion for both working and caring for people and animals. She has found her calling by volunteering at the Lawrence Hall of...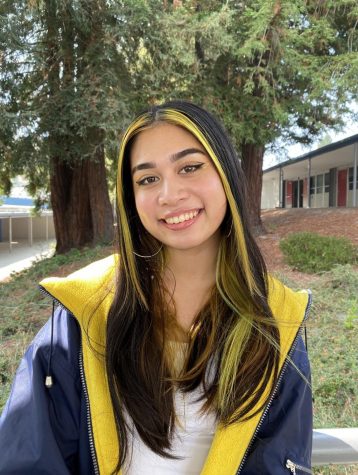 Cyrene Puno, Videographer
Senior Cyrene Puno, a new member of La Puma, enjoys videography and creating video edits.

Puno has been creating videos since she was 9 years old and...