Sophs Ill-Suited for HSD Content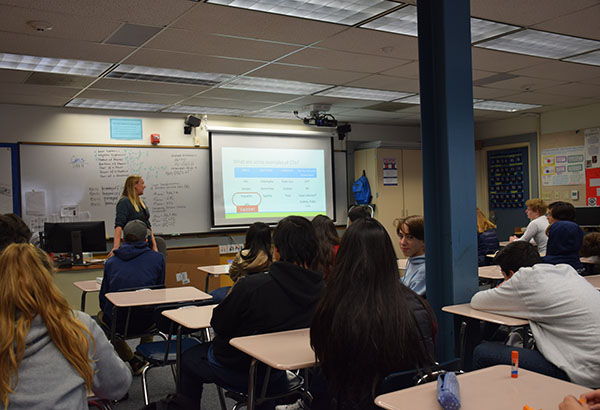 Health and Social Development (HSD), which is currently a required course for sophomores that provides  lessons on identity, relationships, wellness, substance use, and sexuality, is well intended but misplaced in the high school curriculum.
Sophomores generally lack the maturity necessary to address these issues effectively and do not come away from the course with the intended social, emotional and intellectual growth.  The curriculum of the HSD course would be much more effectively received by students in their junior or senior year.
Sophomores may be capable of retaining basic information, but far too many of them are simply incapable of appreciating the seriousness of the HSD course content. They lack the confidence that comes from self-awareness and self-acceptance to engage in productive discussion about many of the topics covered in the class.
According to an article by the Sexuality Resource Center for Parents.org, "17 and 18-year-olds are more capable of handling the emotional side of new sexual behaviors. Since these young people are now exposed to a wide range of behaviors, they are all the more involved in working out standards for themselves."
A classroom full of sophomores is counterproductive when addressing the serious issues like socially transmitted diseases.  
In addition to moving the course to the junior or senior year, the valuable knowledge HSD provides students should be presented in a more concise manner. In fact, rather than devoting a semester long section of instruction to these topics, the district should handle them as they do the freshman seminar: HSD should be conducted over a series of required academy sessions.
Juniors and seniors could complete a given number of academy periods throughout their junior and senior years in order to receive credit.  This would ensure that students are mature enough to handle the content, and offer flexibility to students who already have a challenging course load.
Another problem with the current format of the HSD course is its dependence on simply presenting information for students to consume and then regurgitate. According to The Atlantic in an article by Ben Orlin, "memorization is a frontage road: It runs parallel to the best parts of learning, never intersecting. It's a detour around all the action, a way of knowing without learning, of answering without understanding."
Instead of providing students with countless worksheets, instruction should involve much more open dialogue and student-centered investigation. According to junior Mia Travis, "a lot of [the class] felt like busy work" and "although the concepts are really important and I got kinda an overview of them. They were easy to forget."
Travis is not alone in her assessment of the effectiveness of the current HSD format. Junior Elizabeth Davis added, "I don't think health prepared me for the real world because it just gave me a bunch of information and didn't teach me how to deal with problems in real life."
Offering the course to juniors and seniors may also allow instructors to tackle serious content that students may actually need help understanding. According to  junior Liza Konrich, what she experienced in HSD was a review of information she already knew.
A semester of HSD is a semester that students could be using to pursue interests that they have outside of the standard curriculum, like an additional science or history class.  "I also didn't like it because it meant that I couldn't take another class that I wanted to, like AP Euro," said Davis.
While the information provided in HSD is critical to becoming informed adults, the current course does not inspire students to  think deeply it and develop the social, emotional and intellectual maturity necessary to ensure health and happiness as adults.