Student Voices Battle Oppressive Forces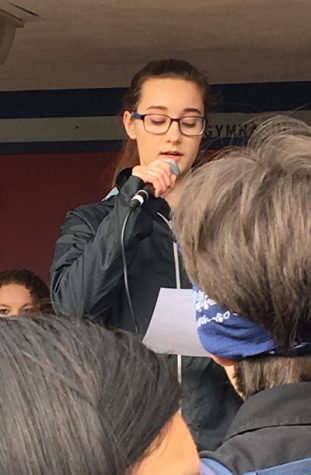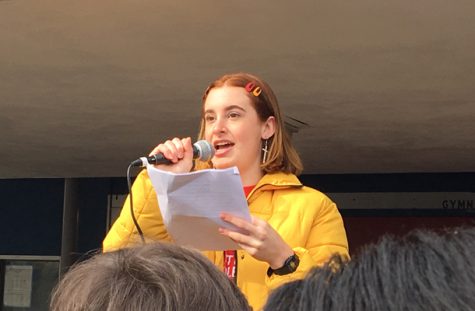 Recent student-organized activism has proven that teens are capable of understanding complex national issues and are more than capable of expressing thoughtful, well-informed opinions.
Prior to the March 14 walkout event addressing the gun violence epidemic, I expected local government officials or school administrators to lead students in their protest. I was pleased to see my peers taking charge, both by publicizing and orchestrating the event, and by speaking eloquently during it.
Seeing the actions of these students, and hearing their voices, has been the key to this youth movement.  The fact that it is our peers who are taking the lead and providing a call to action is a powerful part of why this cause has inspired young people.
According to The Washington Post, more than 187,000 students have been exposed to gun violence in the US.  Yet that statistic, as shocking as it is, has been ineffective in motivating teens to take action.  Credit for this recent surge in student interest must be given to the brave students who stood up and gave 1st-hand accounts of the terror and heartbreak they suffered as a result of recent school shootings.
This momentum was perpetuated by student speakers here at Campolindo on March 14. Seeing kids my age compel adults to confront this issue and work toward meaningful change has taught me that we do have power, that our voices matter.
Now, while I am proud that our campus was among the 2,500 to join in the walkout, and that we raised our collective fist, I am also very aware that we must not sit back, pat ourselves on our backs and believe we have simply done our part.
The battle never ends.
We must continue to fight for a voice in this and every debate that impacts the lives of America's youth.
In covering recent campus events like the walkout, I discovered there are still plenty of barriers to student expression.  While the voices of the 17-minute protest managed to briefly rise above the forces of suppression that exist on our campus, other voices continue to be silenced.
This issue of La Puma reports on many of the happenings in the Campolindo campus and community of the last few weeks, yet there are significant events and critical facts we've been forbidden to convey.  We apologize for this omission and pledge to continue our fight for reporting the truth.