Trump's Recognition of Jerusalem Counterproductive
The White House recently formally recognized the city of Jerusalem as the capital of Israel and has committed moving the U.S. embassy to the city. Seeking to appease Israel and shore up support from his base, President Trump has made a grave mistake.
First, the relocation destabilizes an already precarious situation, promoting regional conflict. A wave of violence has already succeeded his actions; according to The Guardian, 12 people were killed in clashes with the Israeli military by the end of December.
Now, the continued military occupation of the West Bank and discrimination against the Palestinians has prompted the United Nations Economic and Social Commission for Western Asia to declare Israel an "apartheid state."
Trumps decision has also hurt the diplomatic standing of the United States. Notably, figures such as Pope Francis and Emmanuel Macron have criticized his decision, characterizing it as regrettable and dangerous. While America's credibility may have already been damaged by previous administrations, missteps under President Trump are taking it to a new low.
Every other major world power recognizes the city of Tel-Aviv as Israel's capital, without issue or conflict. Trump's decision bolsters ties with Israel at the expense of America's relationship with most other countries.
Trump's justification for such a move is likely self-serving. By fulfilling a campaign promise, Trump may improve his chances of passing other policy initiatives. In addition, appeasing America's most loyal ally in the Middle East may also improve his chances of winning states like Florida in the next election.
But the backlash from Trump's other controversial actions in this past year have already alienated him from many. It is unlikely that Trump will regain support through such action. Vanity Fair reported that Trump's support among white men without a college degree has dropped to from 68% to 56% in October, while currently, only 38% of voters nationwide support the him.
Israel is already tied to the United States by military, diplomatic, and economic links. Our collective fates are bound together, meaning that risk of permanent damage to relations is unlikely.
What seems more likely to be the intent here is just as it appears to be with most of Trump's behavior; he is simply stirring the pot in an attempt agitate his adversaries.
A better approach would be to work with people of Israel without forcing the region into a new crisis. Congress should be opposed to this new recognition of Jerusalem as the capital of Israel and should be working to reverse this misguided policy.
About the Writer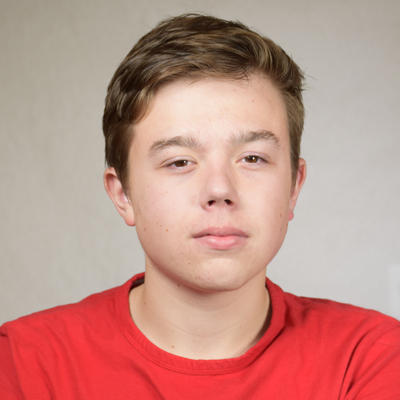 Samuel Ganten, Business Editor
Born in Brussels, raised in Virginia, Samuel Ganten has seen a fair bit of the world. It shouldn't come as a surprise that he looks at the world slightly...